Insights from around the globe: Our colleagues explain their "new normal"
[ "Blog: Latest Insights" ]
[ "Equity", "Manage Volatility" ]
When a world as interconnected as ours is forced to shelter-in-place, the impact on businesses, families and society is profound. But, behind closed doors and makeshift workspaces, people are creating a new normal, and sharing a collective hope for rebuilding the future.
As people adapt to the realities of social distancing, we turn to our colleagues across the globe for their insights and perspectives on life in the wake of the pandemic.
We spoke with colleagues in South Korea, Italy, Denmark and the U.S. for a closer look at life in some of the countries affected by COVID-19. For the complete interviews, download the full Q&A.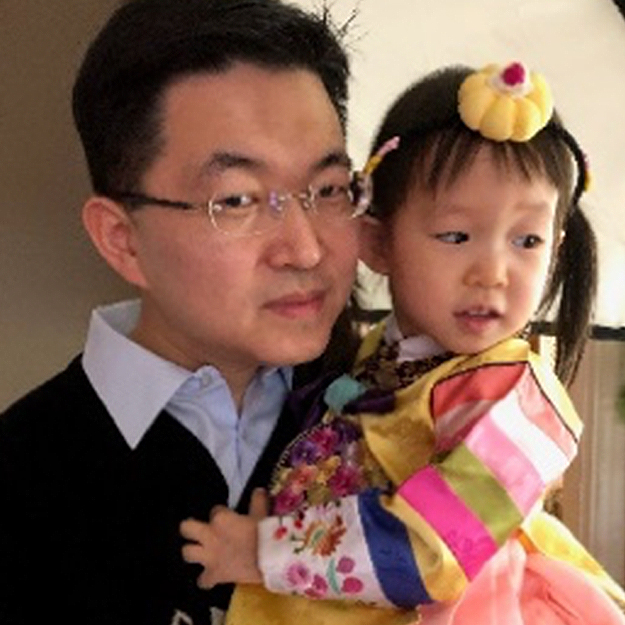 An optimist offers hope from South Korea
Colleague: Jeremy Juhn, Assistant Vice President and Manager of the South Korea representative office
Office location: Seoul, South Korea
Date of shelter-in-place: February 17
When things began to change
It was probably the start of the third week in February when the situation here in South Korea started to become serious. From then onward, all schools and kindergartens were closed, private and public events were canceled, lunch and dinner appointments were avoided and people in general stayed at home. Also, almost everyone began to wear masks.
Adjusting to life in lockdown
It's very rare to work from home in South Korea. Because of the pandemic, a lot of companies had to start to instruct employees to work from home. My wife and I now work from home — not all the time — but 50 or 60 percent of the time. My daughters should have started kindergarten and prekindergarten last month. But schools in South Korea were closed down. So from late February on, someone in the household had to take care of our two daughters every day. And that became a challenge.
A new normal
It's very, very difficult to predict how things may change in six months to a year. But unlike Europe or the United States, South Korea has experienced SARS and MERS. And those breakouts affected a lot of people. But then ultimately things went back to normal and we went on with our lives. So I think in that sense it kind of gives us a bit of confidence and hope that things will normalize. But I think at the moment all the focus right now is on making sure that we get through this crisis first … I am an optimist, so I like to think that things will normalize soon. And hopefully that will give hope to people in the United States and Europe as well.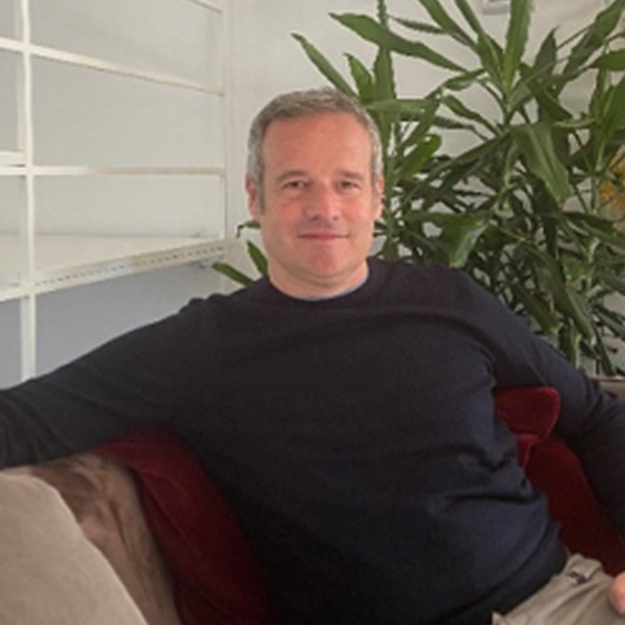 Finding new ways to stay connected in Italy
Colleague: Alessandro Aspesi, Country Head Italy
Office location: Milan, Italy
Date of shelter-in-place: March 9
When things began to change
Our lockdown began in early March, and from that date on we have been forced, if possible, to work from home. On that day, we had a final meeting all together when I asked my team members to gather their documents and hardware for working from home.
Adjusting to life in lockdown
The first two weeks were really complicated with clients and sales because everyone was trying to move things from the office to their new workplace at home. The same challenges we had getting in touch with our clients, [advisors] had getting in touch with their private investors. We had to look for [new] ways of communicating with clients.
A new normal
I'm pretty sure our lives will change a lot in the coming months. I'm expecting that traditional round tables … meeting rooms with 150 clients … will not exist until maybe next year. I'm expecting clients will try to organize virtual round tables, giving clients the opportunity to ask questions to a select panel of asset managers. This is what I'm expecting, but I don't know what the outcome will be, because we are still very close to the peak of the pandemic.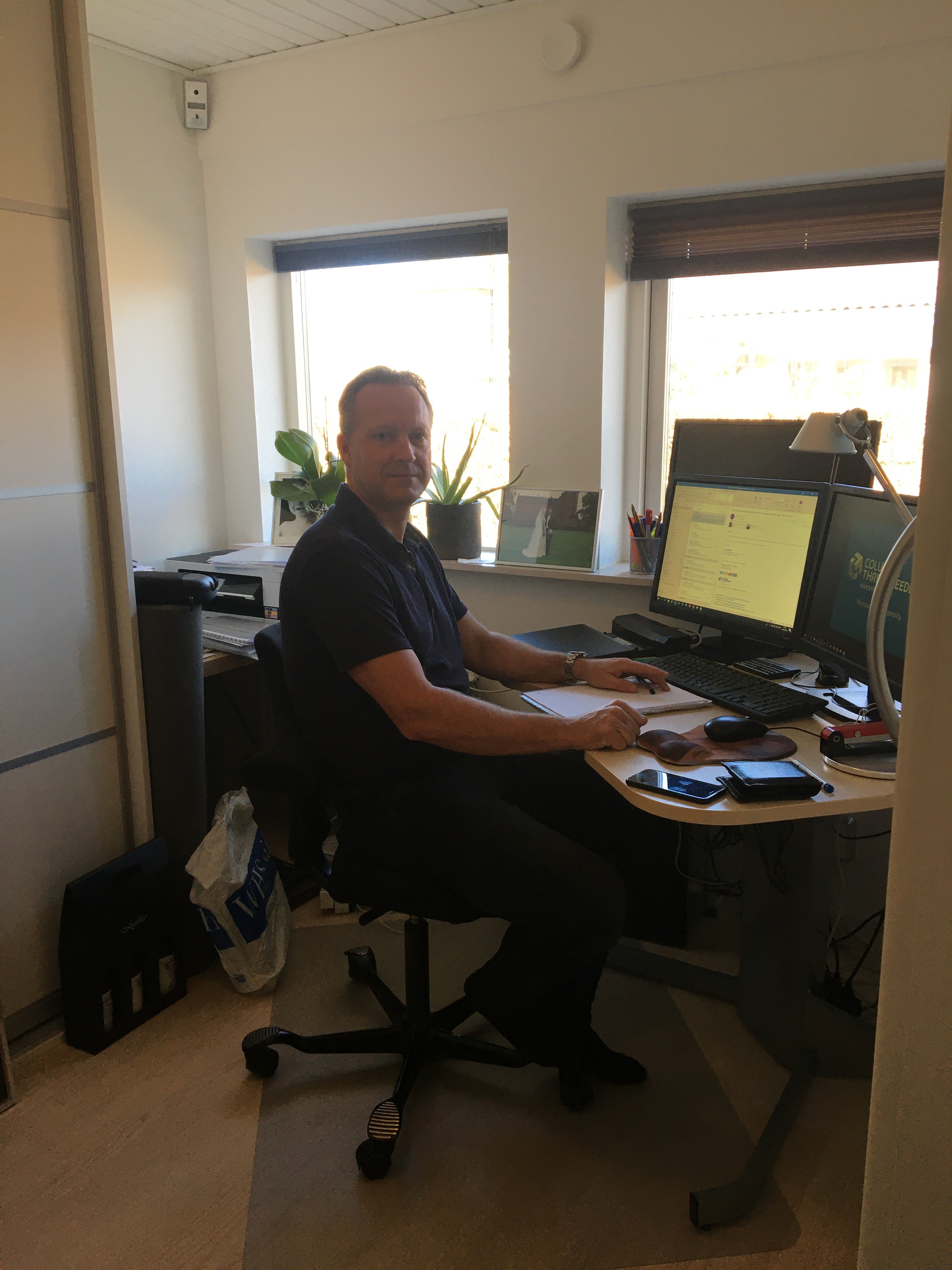 Bridging the gap between family and work life in Denmark
Colleague: Ulrik Holm Oxfeldt, CFA®, Head of Nordics
Office location: Copenhagen, Denmark
Date of shelter-in-place: March 13
When things began to change
The prime minister on Thursday evening [March 12] called for the initiative that the government would take to try and contain the coronavirus from spreading. My son was away from Denmark so we [had to fly him back] from Australia. Denmark, Norway, Finland and Iceland … quickly decided to close down what they call unnecessary business activities. I've been home since then.
Adjusting to life in lockdown
I have an office in the city center of Copenhagen and had to move everything to my home—my screens, my docking station, a lot of the things that I would normally take for granted. I am the guy that rings up people so, for me, it's not that big of a change because I will call up people anyway.
A new normal
The Danish culture is very much about inviting people [to your] home. All of that is of course abandoned in the current situation, meaning that you are lacking social contact. I think you kind of feel that the freedom you appreciated so much but probably took for granted is something [that's been] taken away, which makes you kind of think, wow, this is actually a big change.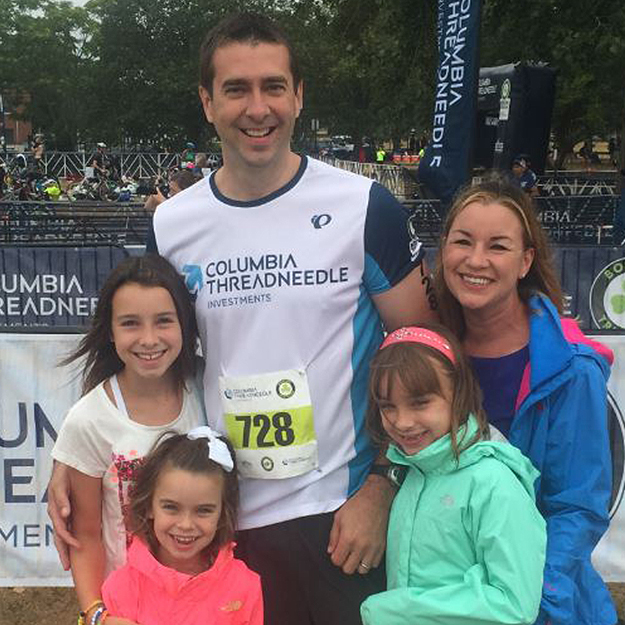 Banding together in the U.S.
Colleague: Greg Sellers, Head of Internal Advisor Consultants, U.S.
Office location: Boston, U.S.
Date of shelter-in-place: March 12
When things began to change
March 12 was the first day that I worked from home in more than 20 years ... For [the internal sales team] the big difference is no longer sitting right next to your counterparts … Everyone is on the phones all day long and need to be experts in all of our solutions, products, market outlooks ... When you're in the office, you're able to hit the mute button, yell out a question to one of your counterparts and get a quick answer.
Adjusting to life in lockdown
A big piece for us has been continual check-ins with each other…[The team is] really taking care of one another. One of my managers checked in on one of his new associates—imagine being with a new organization and all of a sudden this happens and then, you're alone? He called his new associate and has taken time out of his evenings [to help him learn the ropes]. He just wanted to make sure that he really understood it and got the extra help. So, there are a lot of those things going on behind the scenes.
A new normal
I just think it's going to be gradual. And people will just be much more cautious and much more respectful of social distancing ... There's no substitute for meeting with somebody face-to-face. Our regional area consultants are critical to what we do, but I think it's going to be a gradual progression to get back to that. I don't think we flip a switch and everybody just goes back to "normal."