Value stocks have lagged growth stocks for much of the past 10 years. But our latest chart points to value strategy opportunities.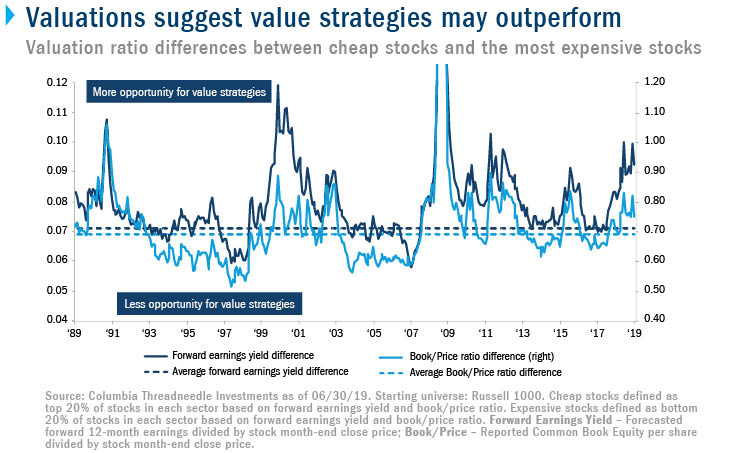 Value has underperformed growth. Value has lagged growth 75% of the time over the past five years by an average of 5.8% per year.*
There are more opportunities for value now. The differences in the valuation ratios between "cheap" stocks and the "most expensive" stocks, measured on both a forward earnings yield (i.e., PE inverted) and Book/Price ratio, suggest that there's an opportunity in utilizing value strategies today.