Chart: The effects of Biden's proposed corporate tax changes
[ "Blog: Latest Insights" ]
[ "Equity", "Grow Assets" ]
Our latest chart demonstrates how various sectors could be impacted by Biden's tax proposal.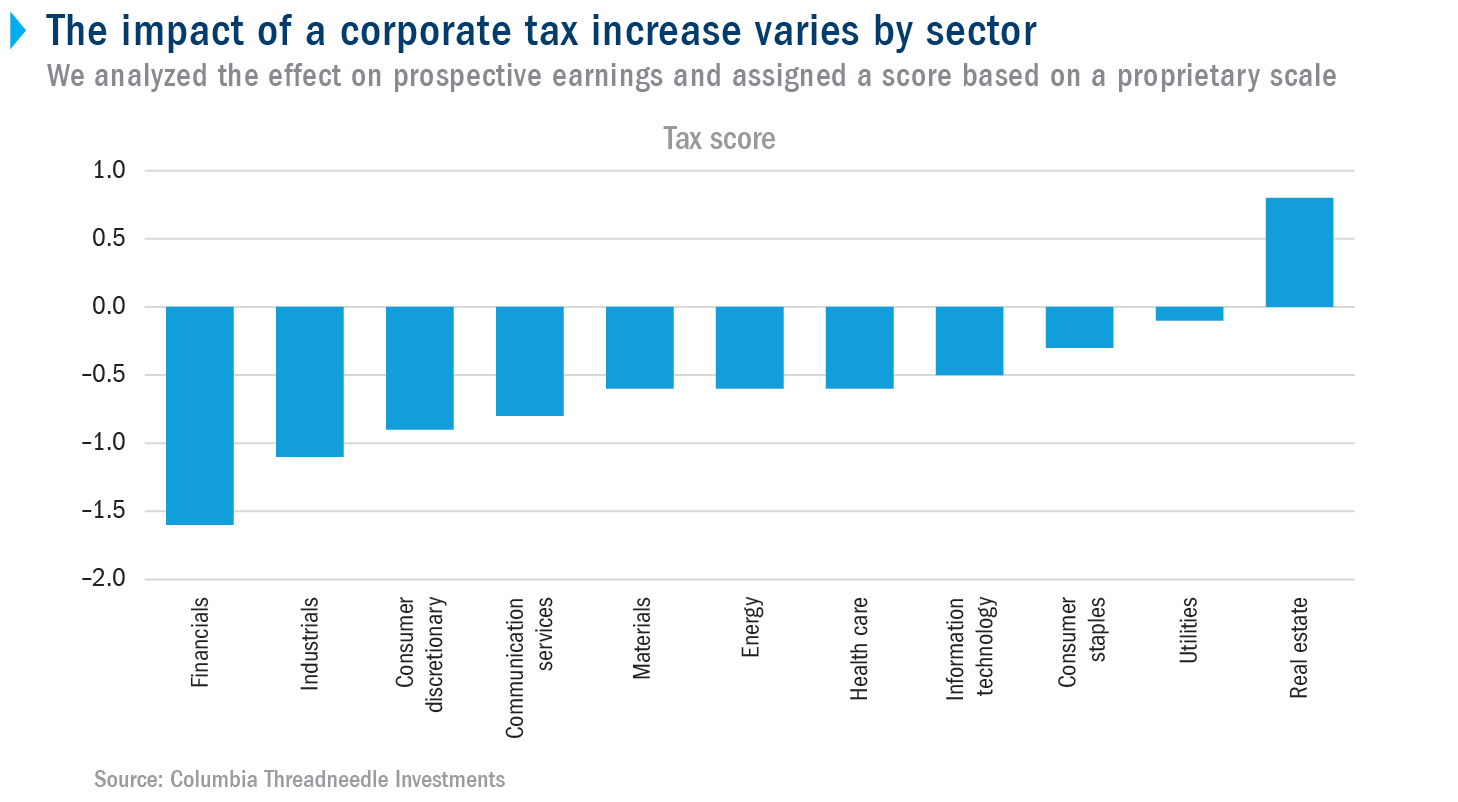 Our fundamental analysts looked at how Biden's proposed corporate tax changes would impact corporate earnings, specifically his proposals to hike the corporate tax rate from 21% to 28%, increase the global intangible low tax income (applicable to companies with offshore subsidiaries) and set a minimum 15% book tax rate.
Analysts scored the impact to companies' earnings per share on -2 to +2 scale. At the sector level, real estate and utilities (which can pass increases on to customers) were the relative winners. Companies with a greater percentage of profits in foreign subsidiaries may see the greatest tax headwind. In total, we estimate that the proposal could have a -7% effect on S&P 500 profits.
This bottom-up analysis is not intended to support a bet on one sector versus another. Managers with an active approach will consider the prospective impact of tax changes as they conduct their company-specific fundamental analysis.