Stay on top of the shifts in fixed-income opportunities.
The Spread Monitor consolidates 15 years' worth of data, measuring the difference in yield over the risk-free rate. Comparing current spreads relative to historical levels helps investors evaluate the opportunity across fixed-income sectors.
Key takeaways
We are cautiously constructive as the Fed seeks to slow the economy by tightening financial conditions — which could increase the risk of recession.
Credit spreads have widened this year, but they remain below their long-term average. This happens when expected risk rises alongside higher yields.
In an environment of rising uncertainty, selective risk-taking makes sense. Within high yield, we favor "rising stars" that could experience price upside from credit ratings upgrades.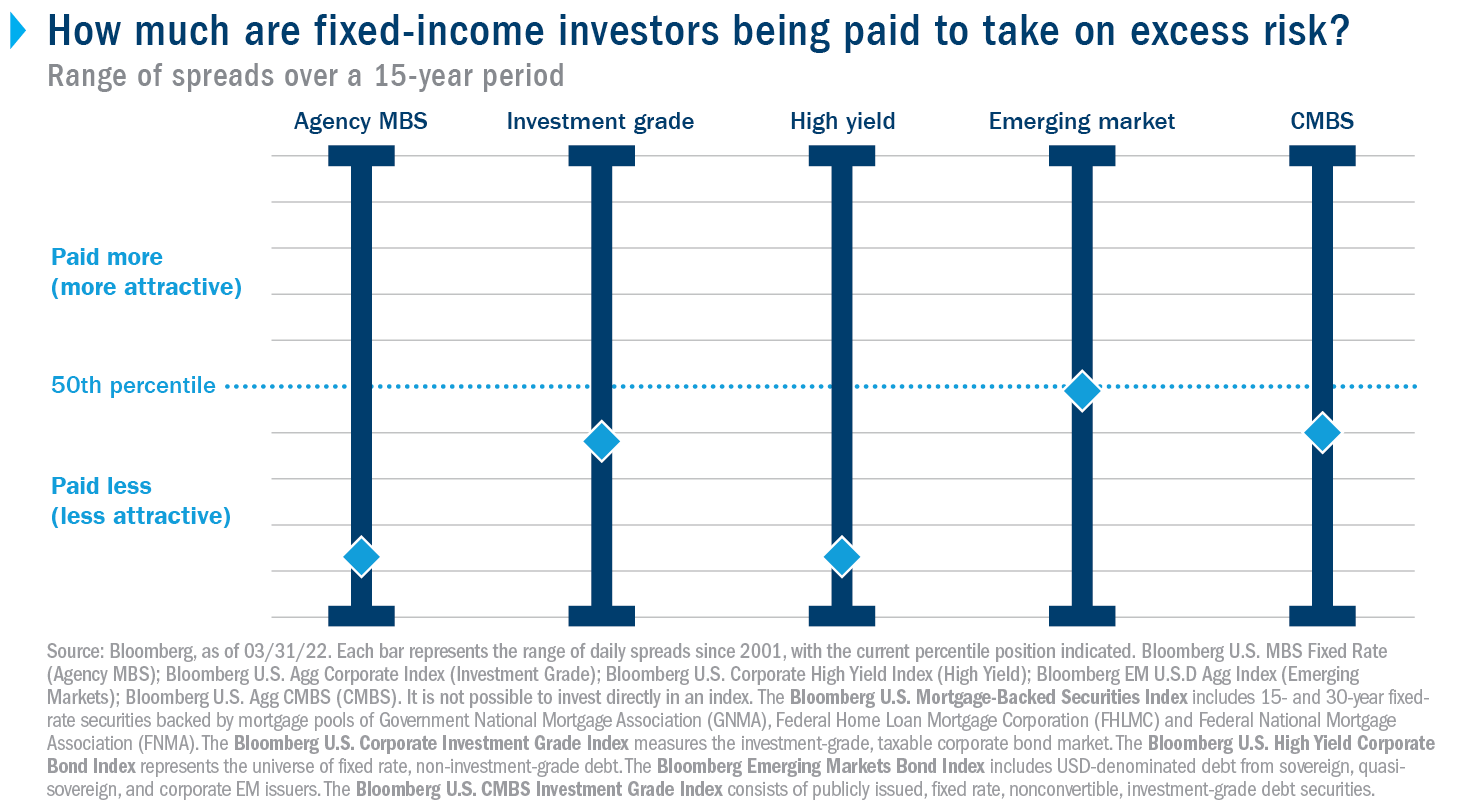 Bottom line
Credit spreads are one metric that investors can use to gauge the appropriateness of risk compensation in the bond market. A more thorough understanding of risk versus reward allows us to identify opportunities as they emerge and position portfolios for value.
Learn more about the importance of understanding spreads from Gene Tannuzzo, Global Head of Fixed Income.