The Fed is expected to raise rates this year. But investors can prepare with these two possible scenarios.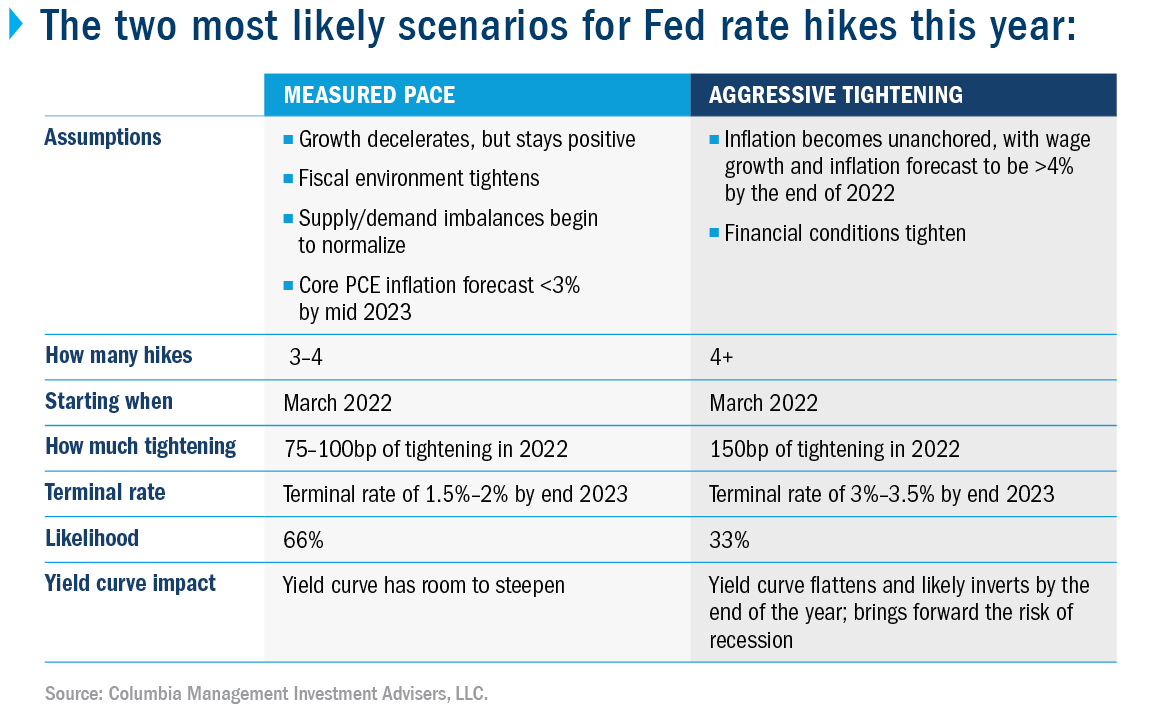 The Federal Reserve is expected to begin raising rates this year. And one question driving market volatility is: "How much tightening?"
We see two likely scenarios for rate hikes this year: a more measured path and a more aggressive path. The route the Fed takes will be largely driven by its assessment of inflation risks and the health of the labor market.
For investors, the challenge will remain staying focused on their long-term goals through this period of volatility. Consider flexible fixed-income strategies that can pursue opportunities — regardless of which path the Fed takes.