A snapshot of current views on equity, fixed-income and alternative asset classes — updated monthly to help you tactically adjust for opportunities and risks.
Overall positions

Strong equity momentum and a decrease in equity volatility support higher stock exposures. We also continue to observe reductions in our recession indicators. We could see a return to neutral positioning early in 2020 if ongoing risks reemerge, such as trade tensions between the U.S. and China or Brexit turmoil. But between now and the end of the year, we don't envision any catalysts for an equity correction.
Treasuries no longer appear to have a clear trend in either direction. We saw a steady rise in yields until the fourth quarter of 2018, followed by a sharp pullback going into the summer of 2019. We are back to a world of rangebound yields relative to current levels, and neutral policy-level allocations to duration overall are appropriate.

Non-directional strategies — such as absolute return — present compelling opportunities. We also believe commodities will do relatively well based on idiosyncratic risks for commodity markets that are asymmetrically tilted to the upside.
Within equities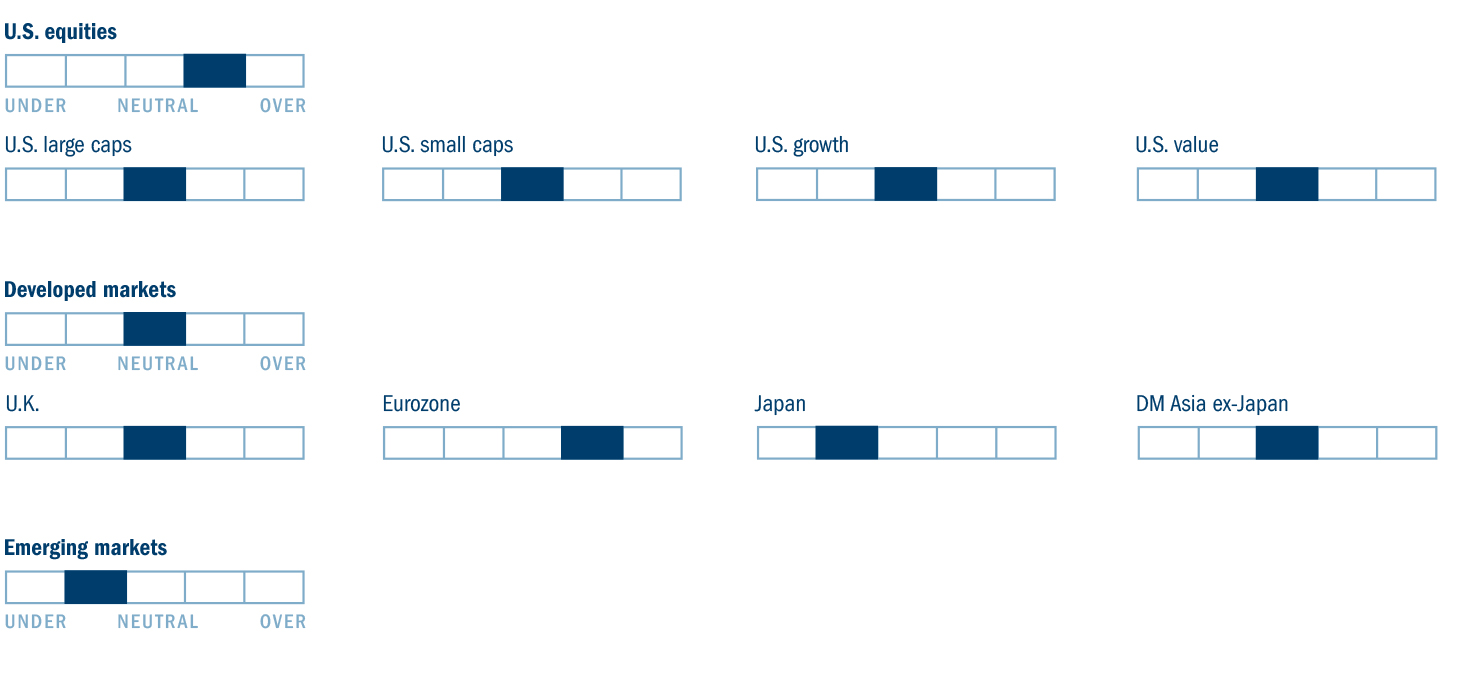 Within fixed income

Within alternatives