A snapshot of current views on equity, fixed-income and alternative asset classes — updated monthly to help you tactically adjust for opportunities and risks.
Overall positions

Equity-related quantitative signals improved over the course of September, with stronger equity momentum and lower volatility, but we maintain our moderate underweight to equity. Our economic clock is firmly in the contraction phase — and geopolitical concerns have increased.
Treasury assets have historically provided important support for asset allocation portfolios during times of equity market stress. Despite recent performance, it's a good time to maintain Treasury allocations and duration exposure to offset equity market volatility.
Non-directional strategies — such as absolute return — present compelling opportunities, particularly while we're being cautious on equities and don't want to add to duration. We also believe commodities will do relatively well based on idiosyncratic risks for commodity markets that are asymmetrically tilted to the upside.
Within equities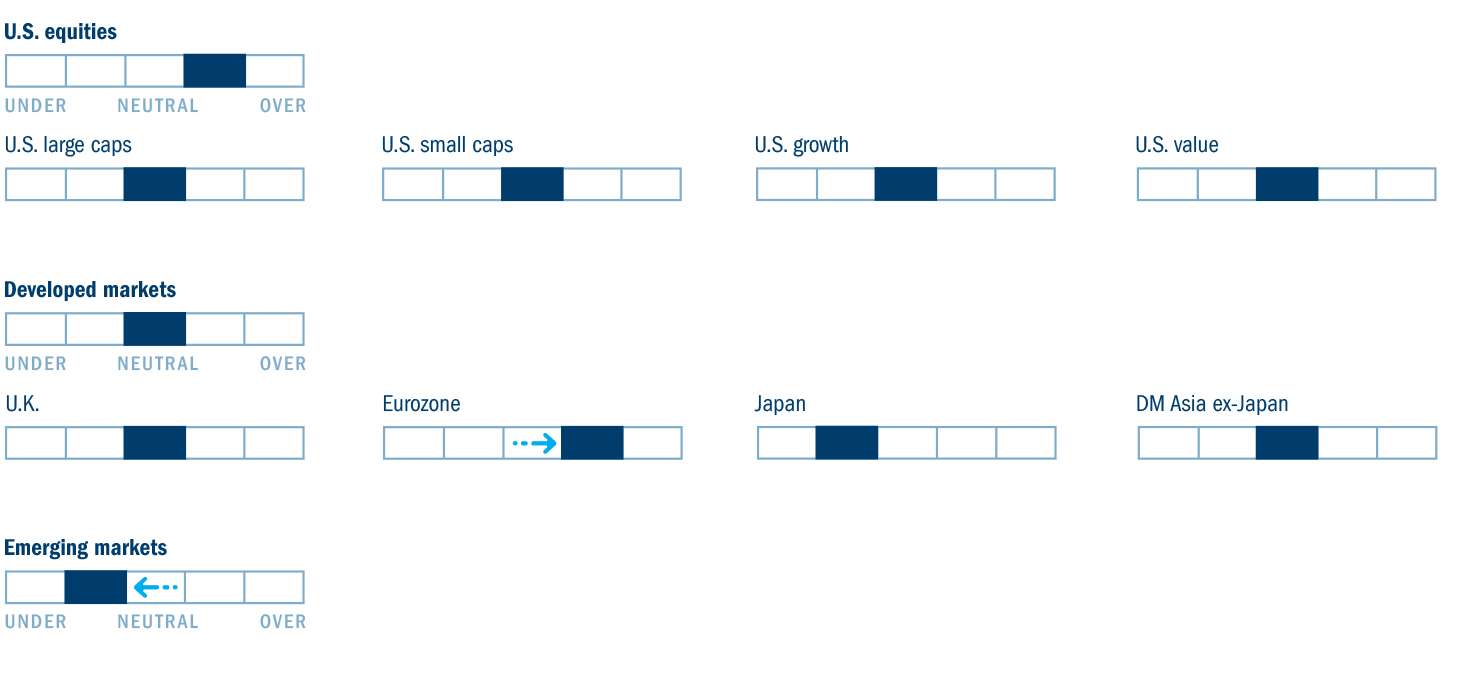 Within fixed income

Within alternatives