A snapshot of current views on equity, fixed-income and alternative asset classes — updated monthly to help you tactically adjust for opportunities and risks.
Overall positions

The markets have become very sensitive to comments from U.S. policymakers. We've repeatedly seen that a single statement or tweet can cause markets to turn in either direction — even mid-day. We believe a neutral stance is still appropriate in this uniquely unpredictable environment.
Fed policy and messaging have been receiving a lot of attention. Financial experts and economists are heavily debating the number of expected rate cuts. With longer term yields tethered to the overnight rate and expectations, we think it's a good time to maintain policy-level duration allocations.
We believe non-directional strategies, such as absolute return, present compelling opportunities. We also think commodities will do well, based on idiosyncratic risks for commodity markets that are asymmetrically tilted to the upside.
Within equities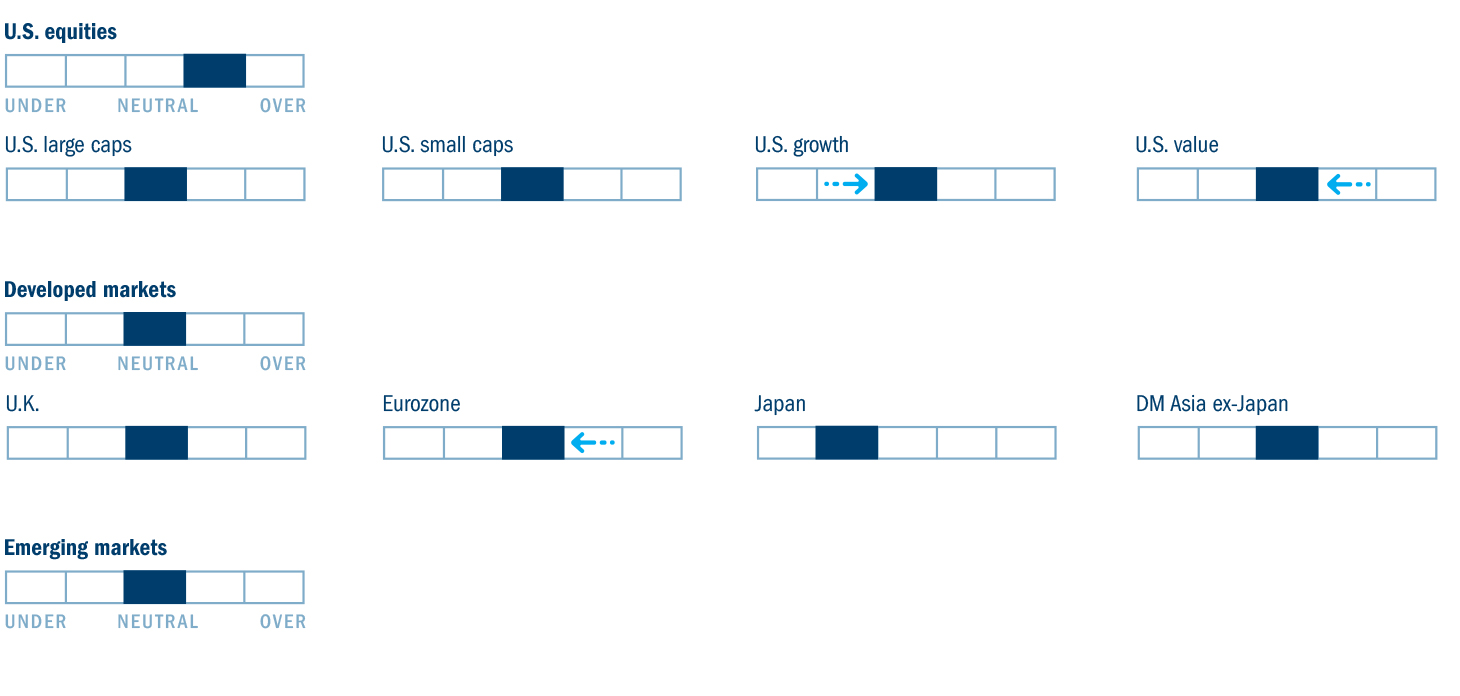 Within fixed income

Within alternatives