A snapshot of current views on equity, fixed-income and alternative asset classes — updated monthly to help you tactically adjust for opportunities and risks.
Overall positions

The equity market continues to prove that it's extremely resilient. Markets continue to trade on a foregone conclusion that the world will recover from this year's challenges. Monetary and fiscal policy has been supportive, momentum is high and volatility is low. The main factor keeping us from a full overweight is the relatively expensive valuation of the market. A neutral or defensive stance may be necessary in November if volatility spikes on or around the U.S. presidential election.
Credit markets and equities have been trading in tandem, benefiting directly from generous fiscal support policies. Spreads have tightened since March, but fixed-income pricing dislocations have still not completely recovered. We believe this asset class provides attractive defensive opportunities, as well as a way to take advantage of continued recovery.
While truly non-directional strategies represent excellent opportunities to diversify, many "alternative" strategies have inherent market beta. Right now, we favor direct exposure to traditional equity and fixed-income assets and believe policy-level allocations to alternatives are appropriate.
Within equities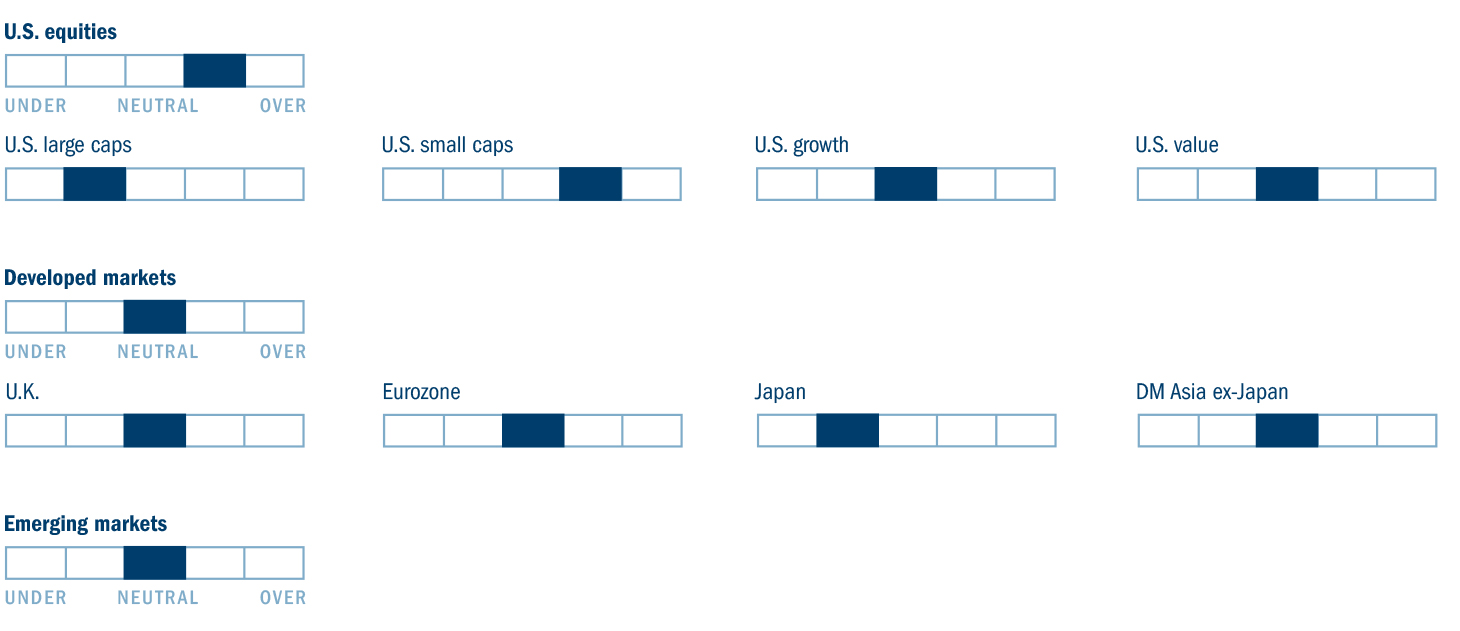 Within fixed income

Within alternatives