A snapshot of current views on equity, fixed-income and alternative asset classes — updated monthly to help you tactically adjust for opportunities and risks.
Overall positions

Equities remain attractive both on absolute terms and even more so when we compare them to other markets. The only things keeping us from having more optimism in equity markets are the fear of overexuberance and lofty valuation levels. We believe tilts toward risky assets will be rewarded for a while as global growth reaccelerates.
Despite market pricing in higher yields, fixed income provides diversification in the form of underlying duration. We believe that credit markets will continue to attract attention as investors hunt for higher yields. But there are reduced opportunities for upside.
While we see opportunities for alpha in some areas of alternatives markets, traditional markets are a more attractive opportunity to spend a risk budget in the current environment.
Within equities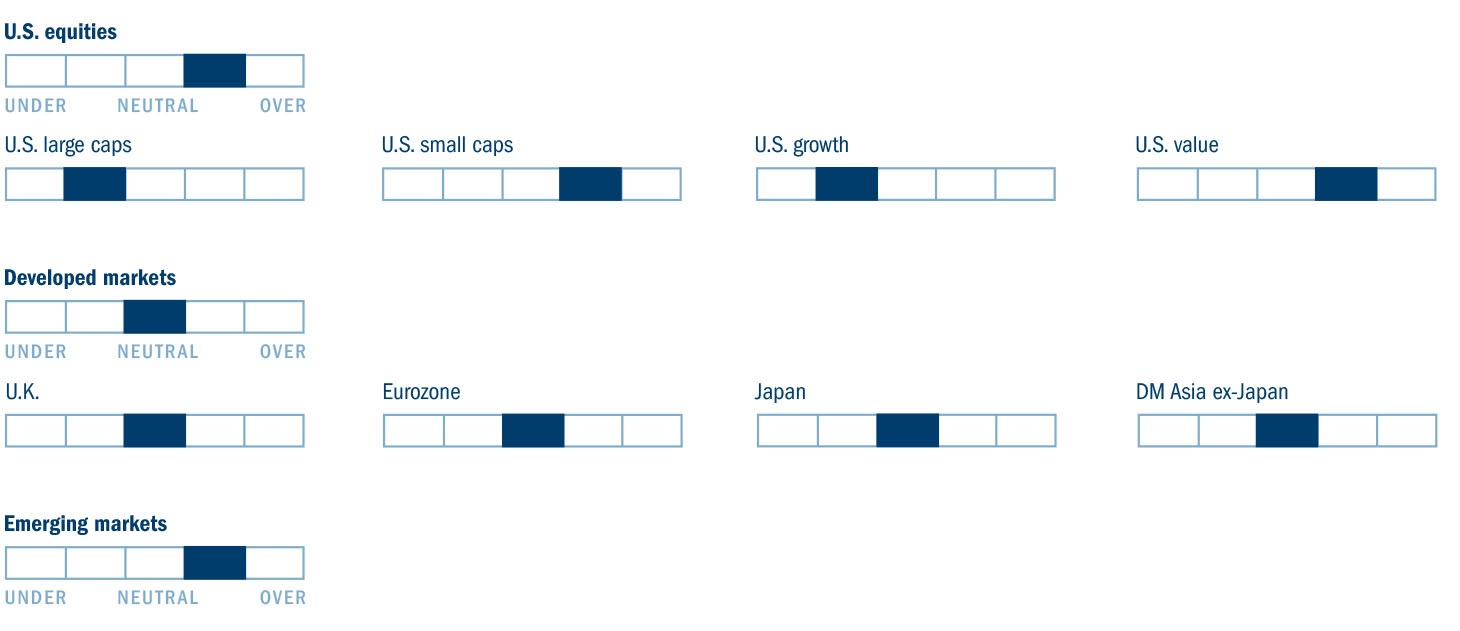 Within fixed income

Within alternatives