A snapshot of current views on equity, fixed-income and alternative asset classes — updated monthly to help you tactically adjust for opportunities and risks.
Overall positions

Volatility has bumped up considerably in the past weeks. Even after the coronavirus news flow stabilizes, we expect investors to start looking ahead to the outcome of the U.S. presidential election and its market implications. Having policy-level allocations to risky assets is our preferred course of action.
We've been discussing the return of rangebound yields for some time, and our thesis has been threatened by the downward breakout of yields. The market-driven expected probability that the Federal Reserve will cut the overnight rate has increased. Because we have a neutral view on equities, we believe a neutral view on duration assets is also appropriate.

Truly non-directional strategies represent excellent opportunities to diversify portfolios. But many strategies designated as "alternatives" have market beta and end up struggling alongside traditional risky assets. So, we believe policy-level allocations to alternatives are appropriate.
Within equities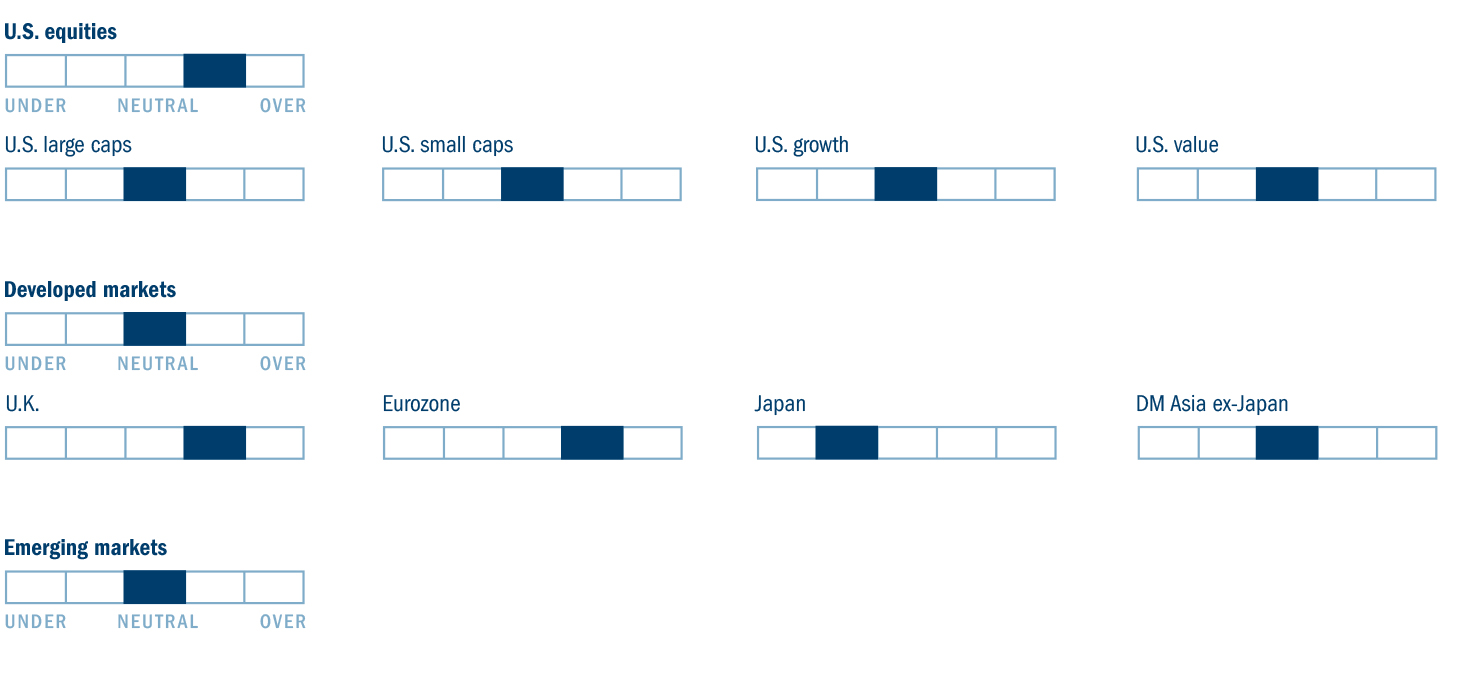 Within fixed income

Within alternatives