A snapshot of current views on equity, fixed-income and alternative asset classes — updated monthly to help you tactically adjust for opportunities and risks.
Overall positions
■ Equity markets have proven to be quite resilient and have been trading on the conclusion that the world will recover from this year's challenges. Monetary and fiscal support have clearly worked to support markets, and momentum has resumed. On the other hand, valuations no longer look as attractive, and earnings revisions continue to be negative. A burgeoning second viral wave has created concerns that the market hasn't accurately priced prospective damage to the global economy. With such conflicting signals, we believe policy allocations to equity are appropriate.
■ We continue to believe credit markets are best suited to benefit from the recent generous fiscal support policies. Spreads have tightened since March, but many fixed-income pricing dislocations still haven't rebounded. This asset class can provide attractive defensive opportunities and a path to take advantage of a recovery.
■ While truly non-directional strategies represent excellent opportunities to diversify portfolios, many strategies designated as "alternatives" have inherent market beta and end up struggling alongside traditional risky assets. Because of this, we believe policy-level allocations to alternatives are appropriate.
Within equities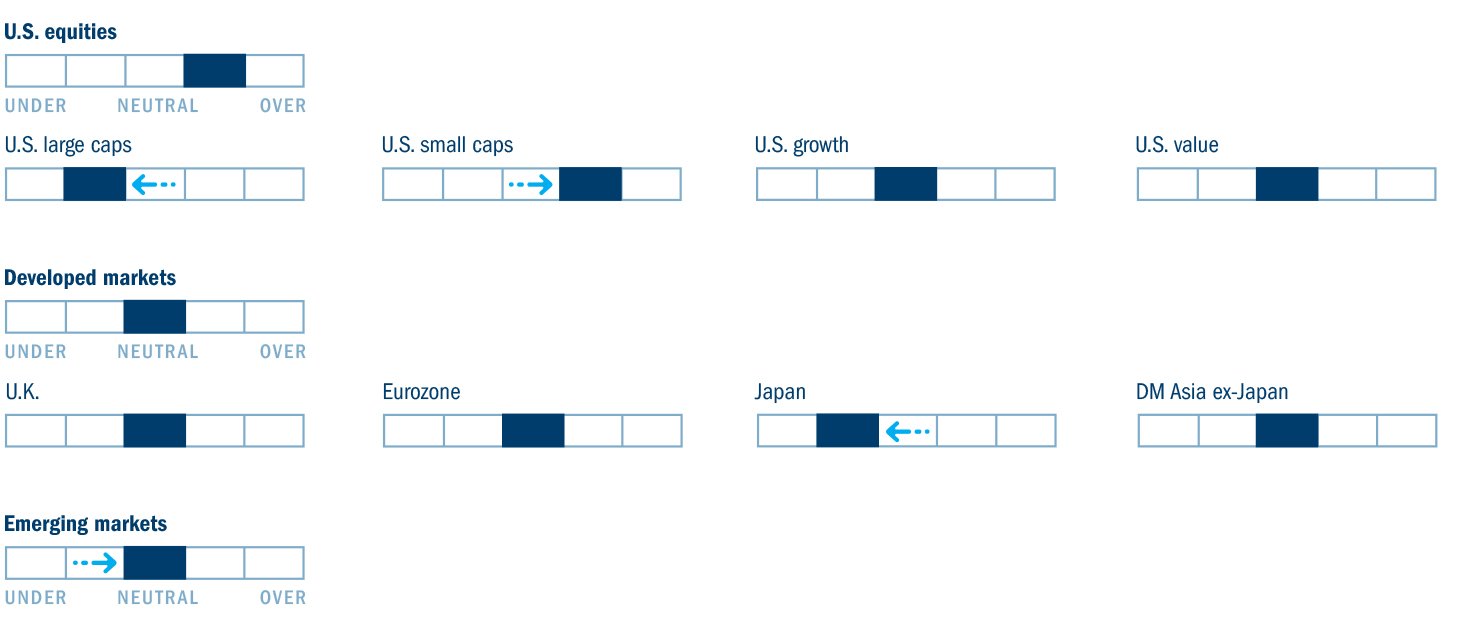 Within fixed income

Within alternatives