Income is back and it's time to embrace today's higher yielding world. We'll help you get your bearings for the road ahead.
Consider where we've been.

In 2022, the Fed hiked interest rates sharply to combat high and sticky inflation. Given the long stretch of near zero yields over the past 15 years, the current environment feels new and different — and it carries many considerations for investors. Higher yields could change the relative appeal of different asset classes, how investors approach risk and diversification and the impact of volatility on portfolios.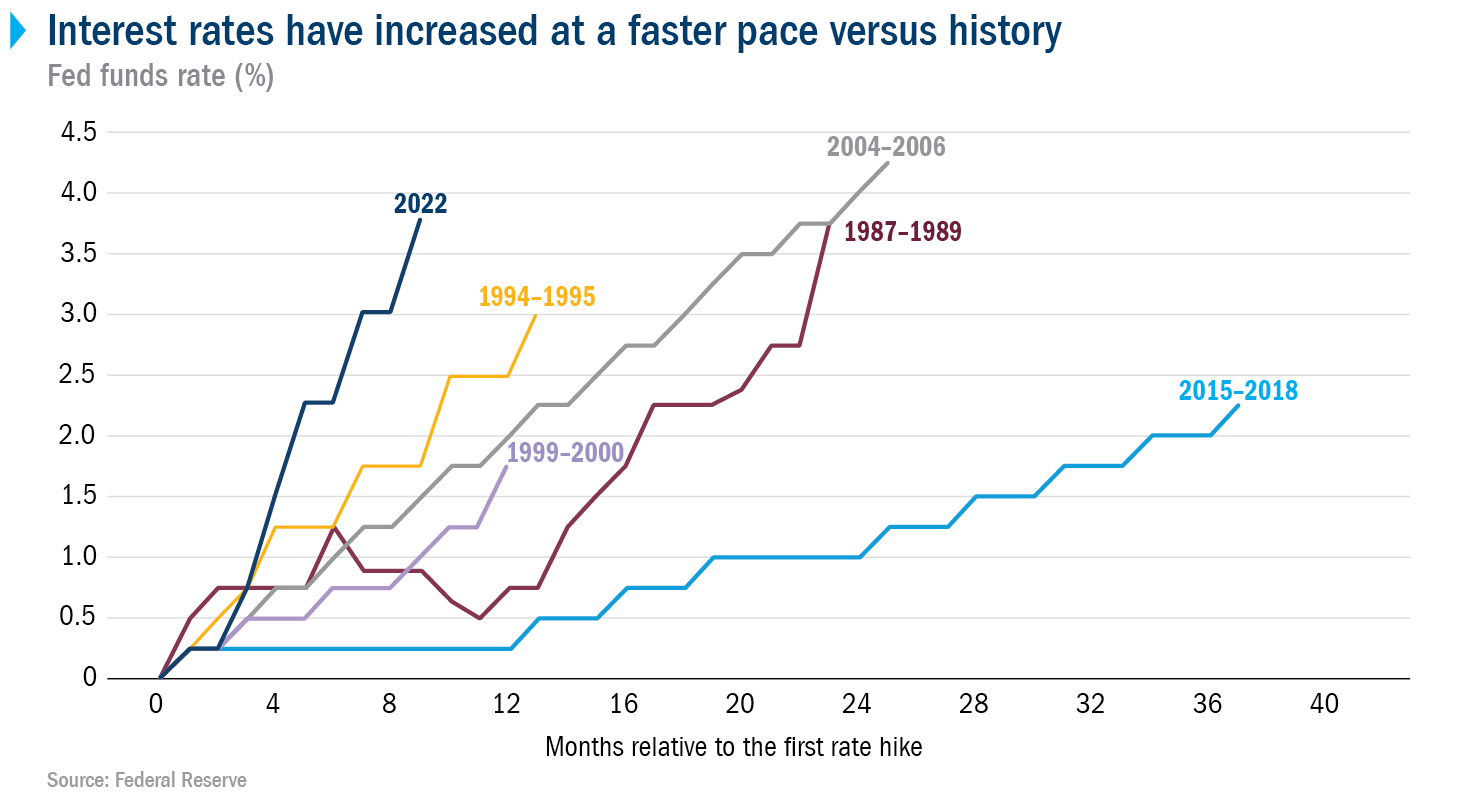 Taking time to assess the potential impact of today's environment on investment goals and objectives seems like a prudent conversation. We can help. Explore new directions for navigating today's higher yielding world here.