Potential market outcomes — from most to least likely scenarios.
The U.S. is once again coming up against its debt limit and the prospect of a default. While consensus expectation is that we'll see a last-minute deal to avoid breaching the limit, we consider potential market outcomes — from most to least likely scenarios.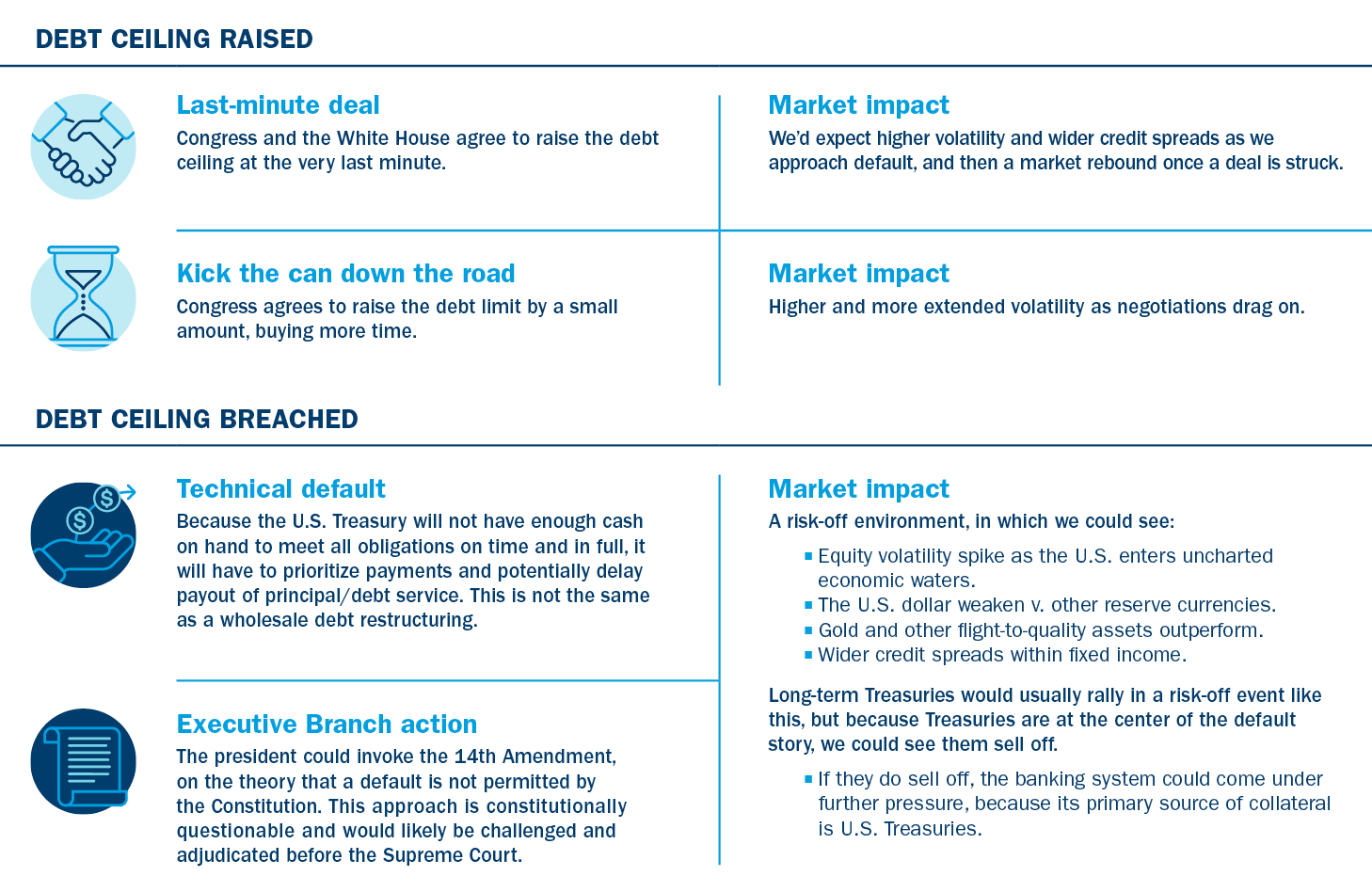 A protracted period of debate or default could begin to damage the standing of the U.S. in global markets, impacting the standing of the U.S. dollar as a reserve currency and the relative appeal of the U.S. versus international equity markets.

There's also impact for the real economy. In a protracted technical default, the government will need to balance the budget, leading to a cut in spending equal to the size of the deficit (currently 5.3% of GDP*). This would result in a deep recession.

Other creative solutions have been floated, including minting a $1 trillion coin to be deposited at the Fed and then using the proceeds for payments, liquidating non-marketable securities from government pensions, and issuing premium bonds. We believe these are unlikely.
The bottom line

The base case scenario is that an agreement is reached — likely at the last minute — and we still expect higher volatility as rhetoric heats up. In 2011, the rating of U.S. debt was downgraded due to debt ceiling brinkmanship. There could be longer term implications once again, especially if the rest of the world grows tired of our repeated debt ceiling crises.