Investment approach
The Strategy seeks to deliver economically meaningful levels of outperformance, consistently through the economic cycle. The goal is to provide upside participation plus downside protection, generating competitive absolute and risk-adjusted returns. The team targets companies with compelling value, higher growth, better returns on capital, higher profitability, lower leverage and catalysts for change.
Distinguishing Features
Seasoned, stable investment team with extensive international investing experience. The portfolio managers have worked together since 2005.
For a stock to be included in the portfolio it must pass three independent but integrated analytical tests: fundamental analysis, quantitative analysis and a macroeconomic assessment.
The team is supported by traders and central research analysts across the globe, with analysts located in Boston, New York, London and Singapore.
Investment Process
Define and evaluate investable universe
Stocks must have free float exceeding $500 million to be considered; approximately 3,000 developed market stocks and 1,000 emerging market stocks qualify.
Candidates are typically constituents of universes represented by the MSCI World Ex US Index, the S&P BMI Global Ex US Index and the MSCI ACWI Index.
Ideas can be generated through either our fundamental, quantitative or macroeconomic analyses.
Construct portfolio and manage risk
Position active weight is limited to +/- 200 bps.
Sector/country active weights are limited to +/- 700bps.
Risk management is very important; stocks will be trimmed or sold as the contribution to active risk approaches 10%.
Conduct research and valuation analysis
The Strategy aims to hold 90-120 stocks that are attractively priced with a high degree of growth and quality.
Fundamentally, stocks must show a strong competitive position, strong management and quality balance sheets.
Quantitatively, stocks are scored on value, quality and momentum measures.
Macroeconomic assessments provide context in marketplace for companies and helps the team understand the cost of doing business in different phases of the economic cycle.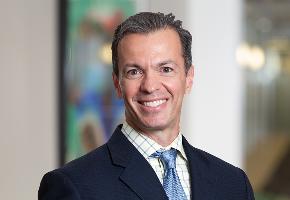 Fred Copper, CFA
29 years industry experience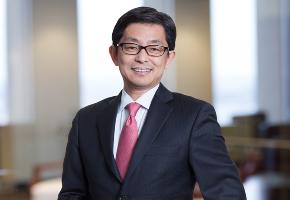 DAISUKE NOMOTO, CMA (SAAJ)
26 years industry experience
Overseas SMA Completion Portfolio Information
This fund is available only to clients participating in the Overseas Value Managed Account Strategy offered by Columbia Threadneedle Investments
The Columbia Overseas Value Managed Account gains exposure to foreign ordinary shares by investing in the Overseas SMA Completion Portfolio, a commingled vehicle managed by Columbia Management Investment Advisors, LLC. This construct permits access to foreign investments over and above that which would otherwise be achievable within smaller separate accounts. It is our belief that this approach provides a differentiated experience for clients seeking foreign equity exposure within their managed account portfolio.
Fund resources
Summary Prospectus
Prospectus
SAI
Annual Report
Semiannual Report
Holdings