Overview
Investment approach
Seeks to outperform Russell 1000 benchmark and rank consistently in the top quartile of the large-cap core universe.
Distinguishing Features
Distinct contrarian investment philosophy backed by a disciplined process that is based on the fundamental belief that the best investment opportunities can be found where the market displays an inordinate amount of pessimism
The strategy has had a historically strong risk/reward profile
The portfolio manager is assisted by a highly-talented group of fundamental and quantitative analysts
Investment Process
Define and evaluate investable universe
When constructing portfolios we:
Begin with stocks primarily found in the Russell 1000 Index with market caps greater than $2 billion
Screen for stocks using a proprietary method that seeks to identify value or growth stocks that have fallen out of favor
Assess the stocks found by the screen and determine whether the problems are being caused by transitory factors or by negative secular headwinds
Conduct research and valuation analysis
Intensify research efforts on selected candidates
Tap various information and alpha sources, including centralized fundamental research, quantitative research and portfolio management teams to gain valuable perspectives on potential candidates
Evaluate companies based on rigorous bottom-up research
Research will derive one of three investment thesis outcomes: Investment has merit, market is efficient or thesis yet to be determined
Construct portfolio and manage risk
Weigh potential for appreciation against downside risk of individual stocks to build a portfolio that seeks above-average returns while balancing risk and reward
Price target established and thesis documented at purchase
Bottom-up stock selection drives sector/industry weights
Continuously monitor price targets and company fundamentals to determine if original thesis remains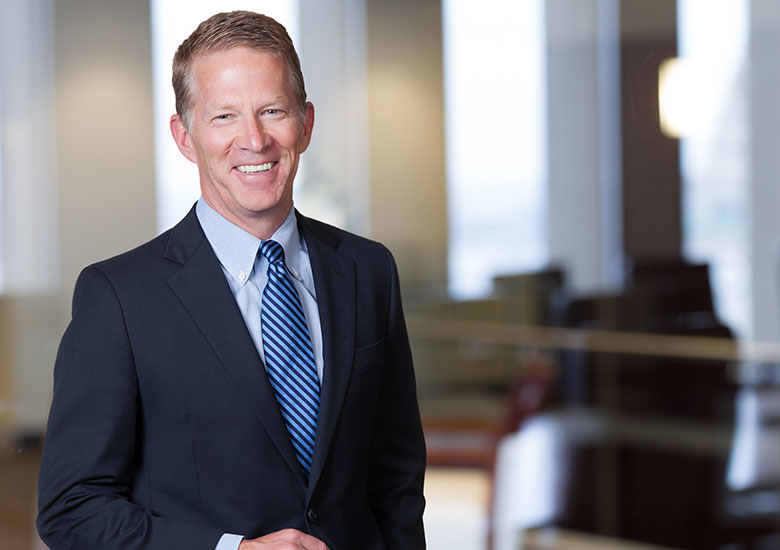 Guy Pope, CFA
26 years experience
Disclosures
Past performance is not a guarantee of future results.
There is no guarantee the objective will be achieved or that any return expectations will be met.
The Russell 1000 Index tracks the performance of 1,000 of the largest U.S. companies, based on market capitalization. It is not possible to invest directly in an index.
Investment risks — Market risk may affect a single issuer, sector of the economy, industry or the market as a whole. Foreign investments subject the strategy to risks, including political, economic, market, social and others within a particular country, as well as to currency instabilities and less stringent financial and accounting standards generally applicable to U.S. issuers. Growth securities, at times, may not perform as well as value securities or the stock market in general and may be out of favor with investors. Value securities may be unprofitable if the market fails to recognize their intrinsic worth or the portfolio manager misgauged that worth. The strategy may invest significantly in issuers within a particular sector, which may be negatively affected by market, economic or other conditions, making the strategy more vulnerable to unfavorable developments in the sector.
Advisory services provided by Columbia Management Capital Advisers, an operating division of Columbia Management Investment Advisers, LLC ("CMIA") an SEC-registered investment adviser that offers investment management and related services to clients participating in various types of wrap programs.
These managed account solutions are only available through investment professionals. Not all strategies may be available on all platforms, and fees and terms may vary. Managed account programs may require a minimum asset level and may not be suitable for all investors.