There are many known headwinds for retailers heading into the holidays.
Heading into the holiday season, retailers face a raft of challenges: rising COVID-19 cases and the prospect of targeted shutdowns; adherence to social distance requirements, which hurt sales productivity; and ongoing supply chain shortages and delivery delays. Stores (including the online variety) are working furiously to offset some of these operational challenges. But will it be enough to save the retail holiday season?
It's more difficult than ever to forecast sales growth because we're facing ongoing health concerns and uncertainty over the prospects of additional fiscal stimulus. This is evident in the wide range of forecasts from industry experts: from -3.5% to +18%, with contingencies based on the number of cases and level of government support. Overall retail sales excluding auto, gas and food services should grow 8% this holiday season, which is in line with the third quarter run rate.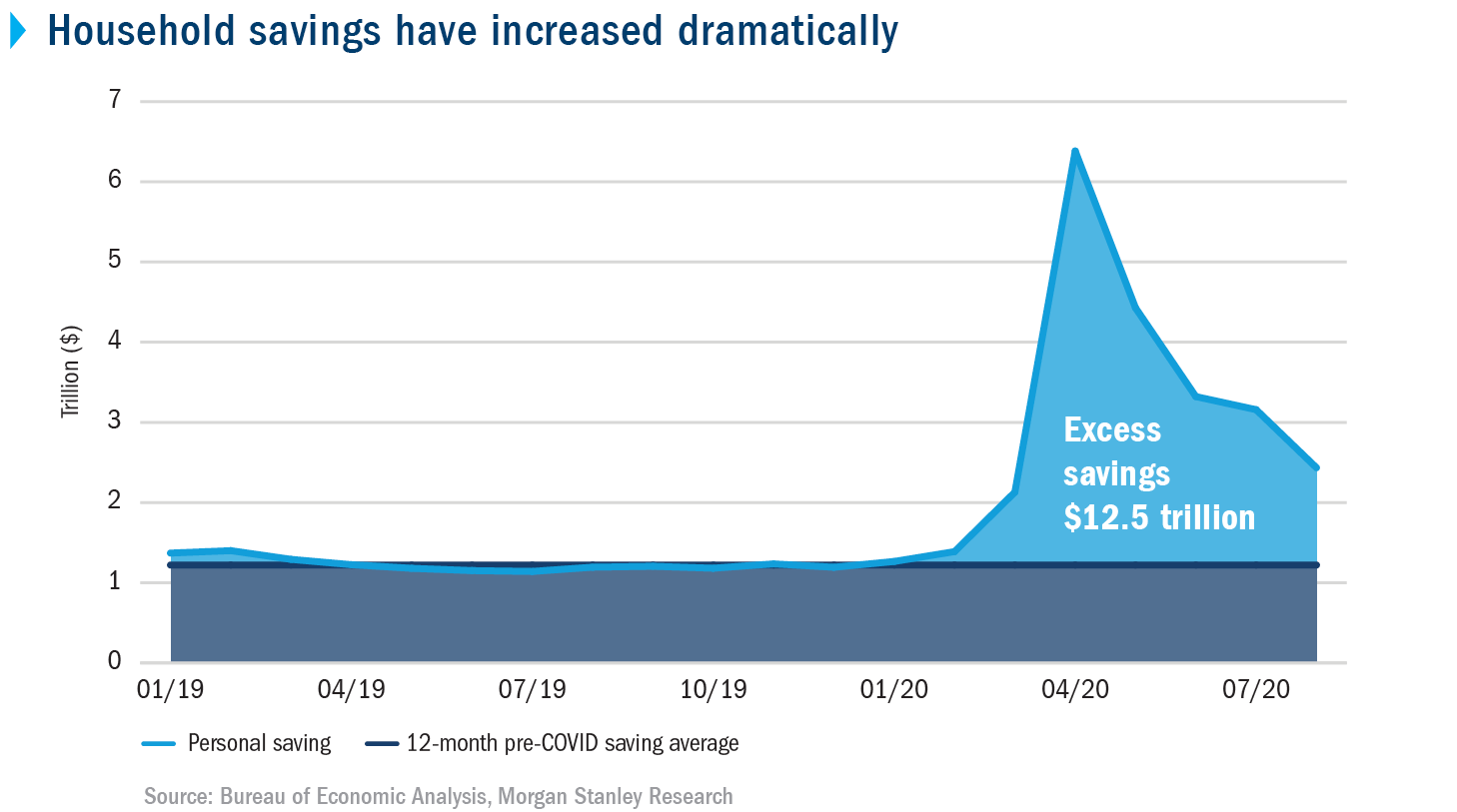 Technology and promotions to the rescue?
Retailers are working hard to offset their challenges by using technology such as mobile point of sale devices that facilitate sales and returns outside of the store. Many retailers are offering incentives to shop early and spread purchasing over a longer period of time. Several announced that they will offer Black Friday deals through the entire month of November. Careful management of inventory should also improve gross margins and help offset some of the pressure from higher promotions.
Despite elevated unemployment, the consumer backdrop remains quite healthy. Consumer spending remains relatively strong even excluding stimulus dollars. Household savings have increased dramatically, and there's reason for cautious optimism because consumers may decide to replace their spending on "experiences" like a vacation with spending on "things" this holiday.
Winners and losers this holiday season
We expect to see winners and losers when looking at holiday sales across categories and channels. In fact, the gap between the two was widening prepandemic and has only become more exaggerated over the past eight months.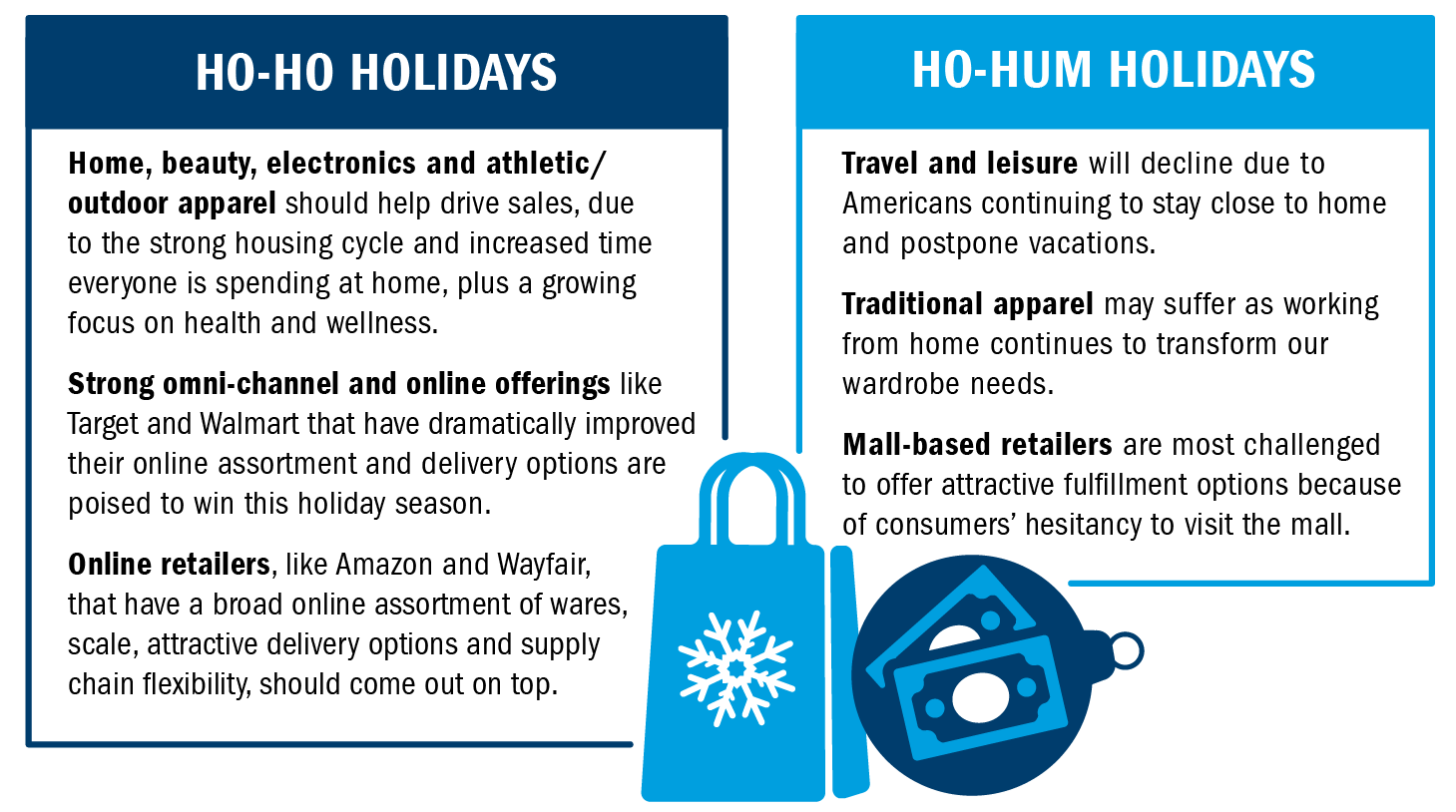 Bottom line:
We expect a mixed bag for retailers this season based on what they sell and how they sell it. Trends in place prior to the pandemic are likely to accelerate as scale, the ability to operate across channels and the fulfillment of multiple delivery options become increasingly important to shoppers.