Bond investors are facing a new rate regime after a four-decade-long bull market. And this could present challenges.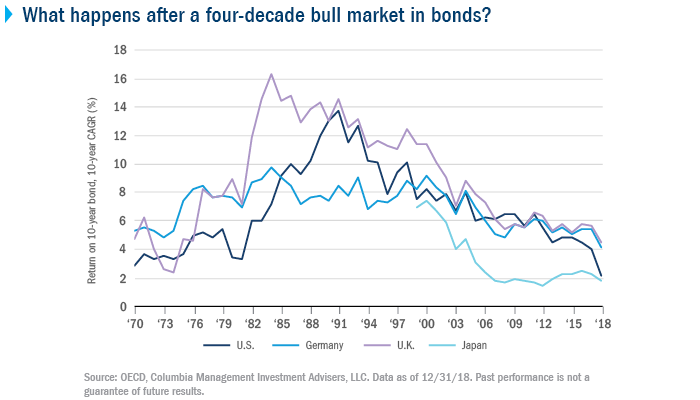 A four-decade bull market in bonds: From 1981 through 2017, U.S. 10-year bonds had an average annual return of 8.3%, with double-digit returns in 13 of those years and returns of over 20% in four of those years.
After the zero-interest-rate policy: As rates return to more normal levels, investing in fixed income will require looking for sources of return beyond just interest rates.