This #chartonthego shows how Treasury spreads can indicate the likelihood of a recession.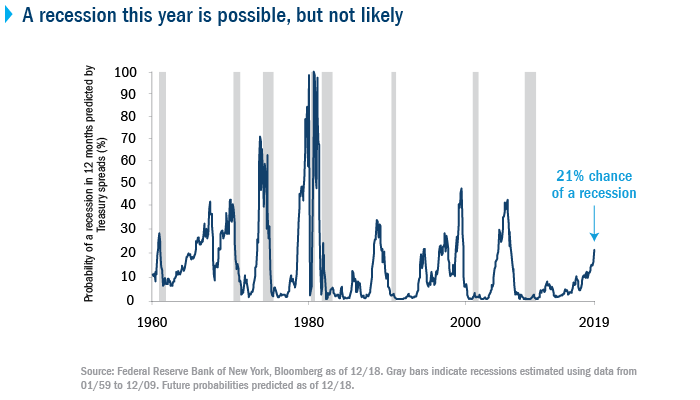 Research by the NY Fed found that when it comes to predicting recessions, the spread between the interest rates on the 10-year bond and 3-month Treasury bills significantly outperforms other financial and macroeconomic indicators in predicting recessions.
A recession this year is possible, but not likely. There's a 21% probability of a 2019 recession based on the current 0.48% difference between the 3-month bill and 10-year Treasury bond yields. A recession has never occurred when the probability is less than 10%. Past recessions have happened when the probability was as low as 28% in 1960 and on average 54%.