The latest #chartonthego demonstrates the effect of a dividend cut and the signs it could happen.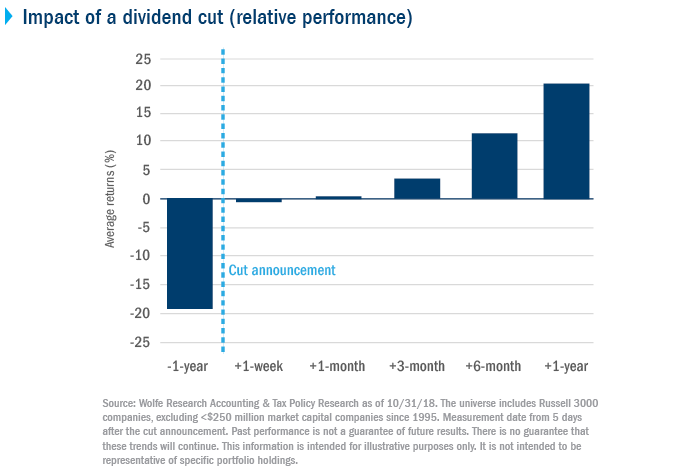 You can incrementally improve on a dividend strategy by avoiding dividend cuts before they occur. The impact of a dividend cut is potentially twofold: both the dividend and the price of the stock can be affected.
Markets are efficient and may indicate if a company will cut a dividend in the year prior to the cut, leading to the stock's price decline. In the year before a dividend cut, those stocks have historically underperformed their universe by almost 20%. An analysis of free cash flow or net income can help gauge the sustainability of dividends.