Yields are low, and that's a challenge. But our latest #chartonthego reveals the highest yielding bonds may not be the answer.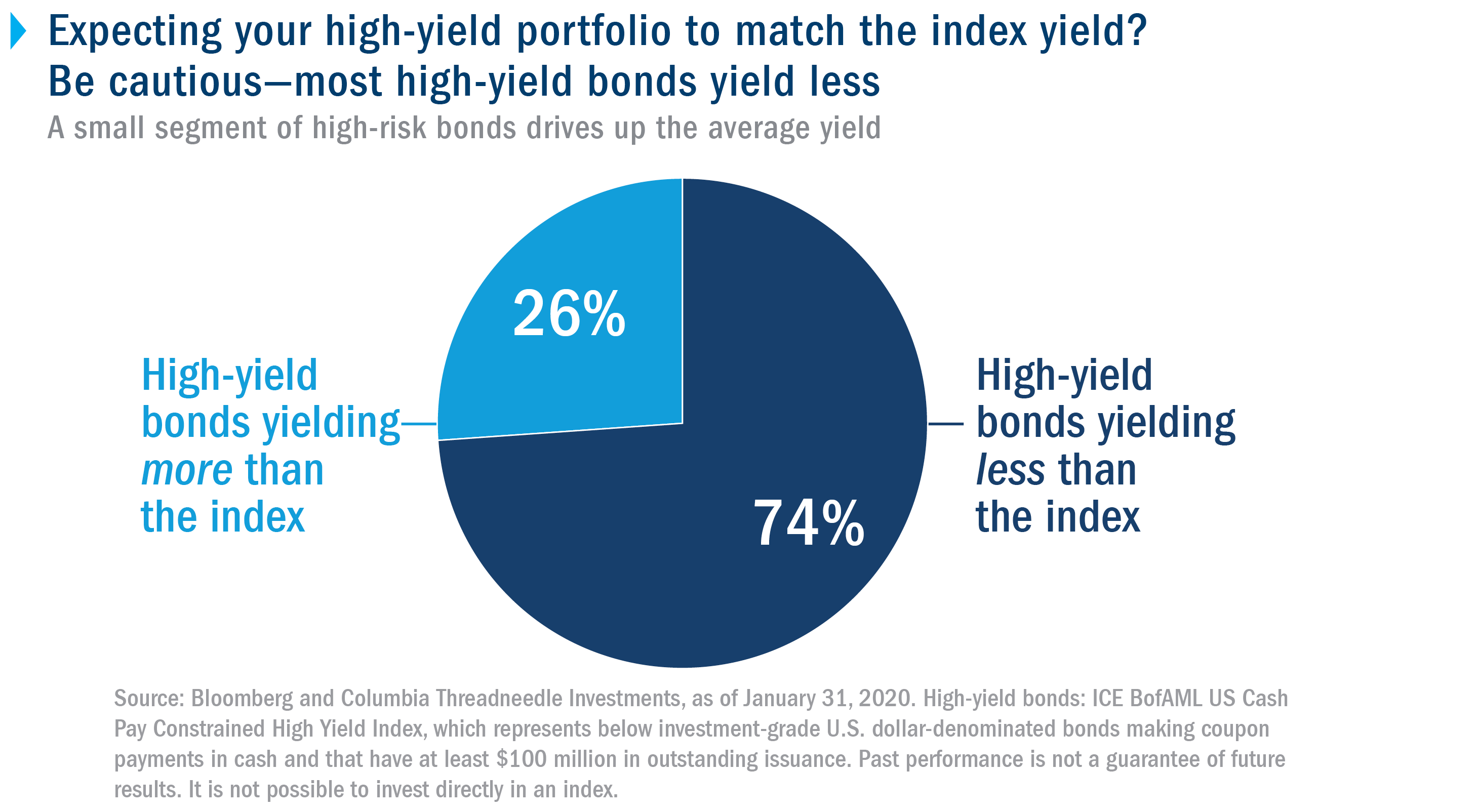 More than 70% of the high-yield universe currently yields less than the high-yield index (yield to worst: 5.6%). However, a growing share of the market yields upward of 7%, reflecting the increased possibility of defaults within select sectors such as energy, telecommunications, retail, and healthcare.
With yields frustratingly low, it can be tempting to stretch for more income by focusing on the highest yielding bonds. But this is a risky move. Many of these high-yielding bonds don't offer enough incremental income over investment-grade bonds to justify the additional risk and volatility.