States have outperformed their dire budget projections.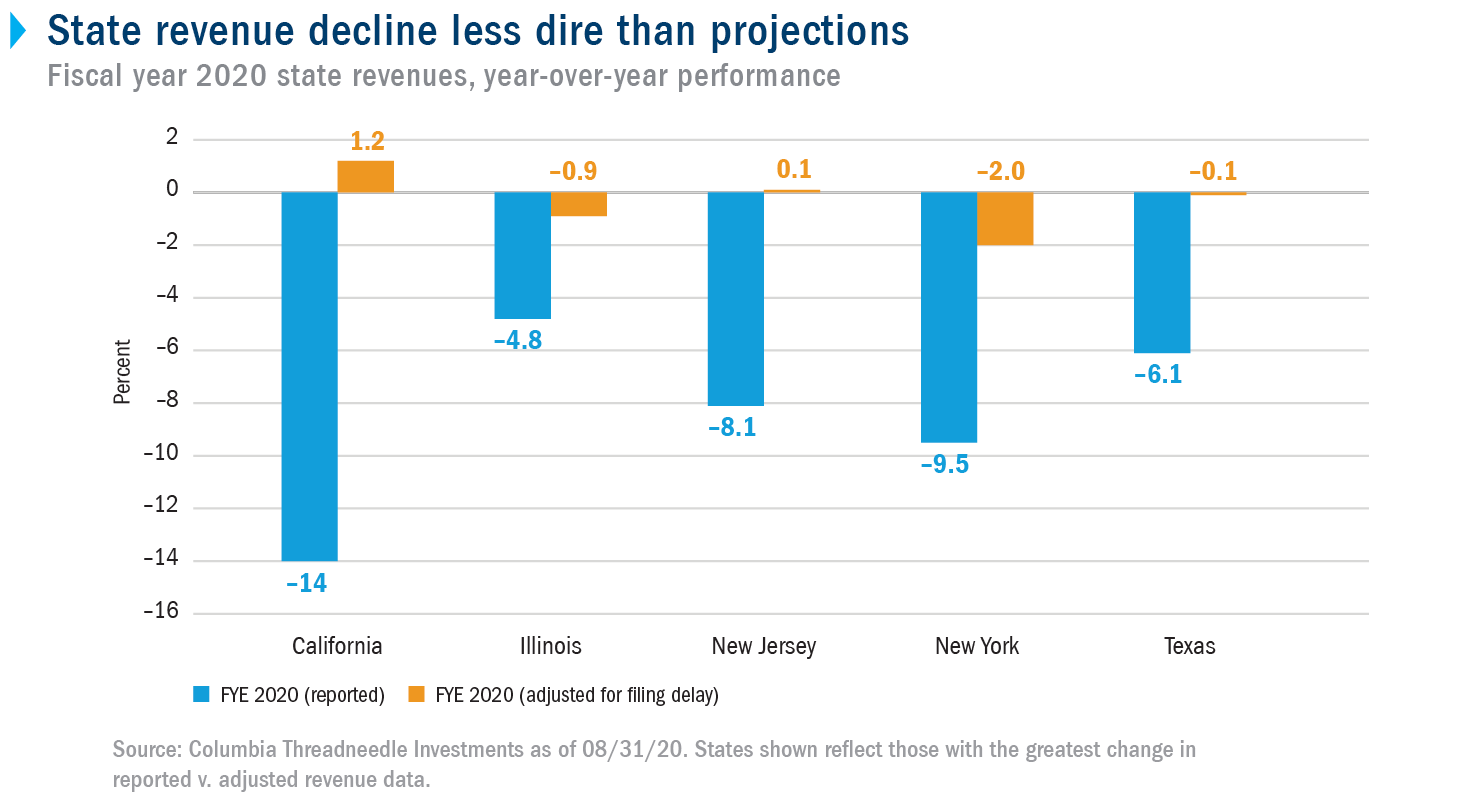 Many states entered the COVID-19 recession with healthy balance sheets, sustainable debt burdens and ample liquidity.
State tax revenues were projected to collapse in March/April, a narrative amplified in the media. The actual results are proving more nuanced as the delayed IRS tax filing date created phantom losses due to timing of tax revenues. CARES Act stimulus programs also provided indirect budget relief.
States will be contending with budget headwinds for the next two to three years. But there is no impending "fiscal cliff," even if a fourth fiscal stimulus program proves to be underwhelming. The long-term challenge underscores the need for an active approach to bond selection based on exhaustive fundamental research.