The latest #chartonthego demonstrates how dividend-paying stocks have outperformed.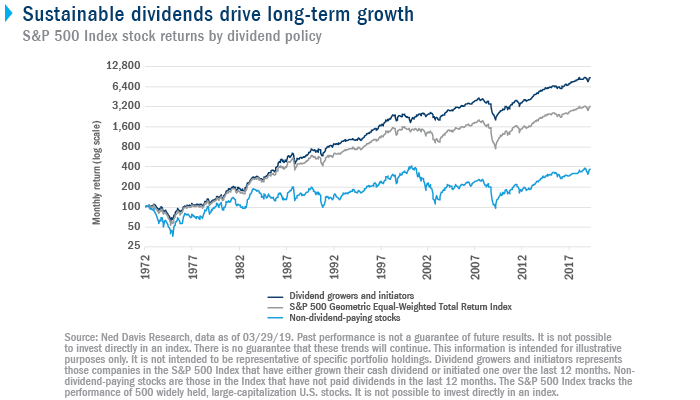 Dividends are an important part of total return. Historically, dividends have proven to be a consistent source of returns for the S&P 500 Index throughout each decade.
Companies that are able to initiate and grow dividends have outperformed. Over the long term, companies that grow and initiate dividends have outperformed the S&P 500 Index annual average gain of 7.6%. Dividend growers and initiators (those that have either grown or initiated a dividend in the prior 12 months) have an annual average gain of 9.9%. Non-dividend-paying stocks have had an average annual return of only 2.8%.