Chart: Stock performance during presidential election cycles
[ "Blog: Latest Insights" ]
[ "Politics & Policy" ]
In election years, stock performance can be among the trickiest to predict. Investors can look to the past, but there are no easy answers.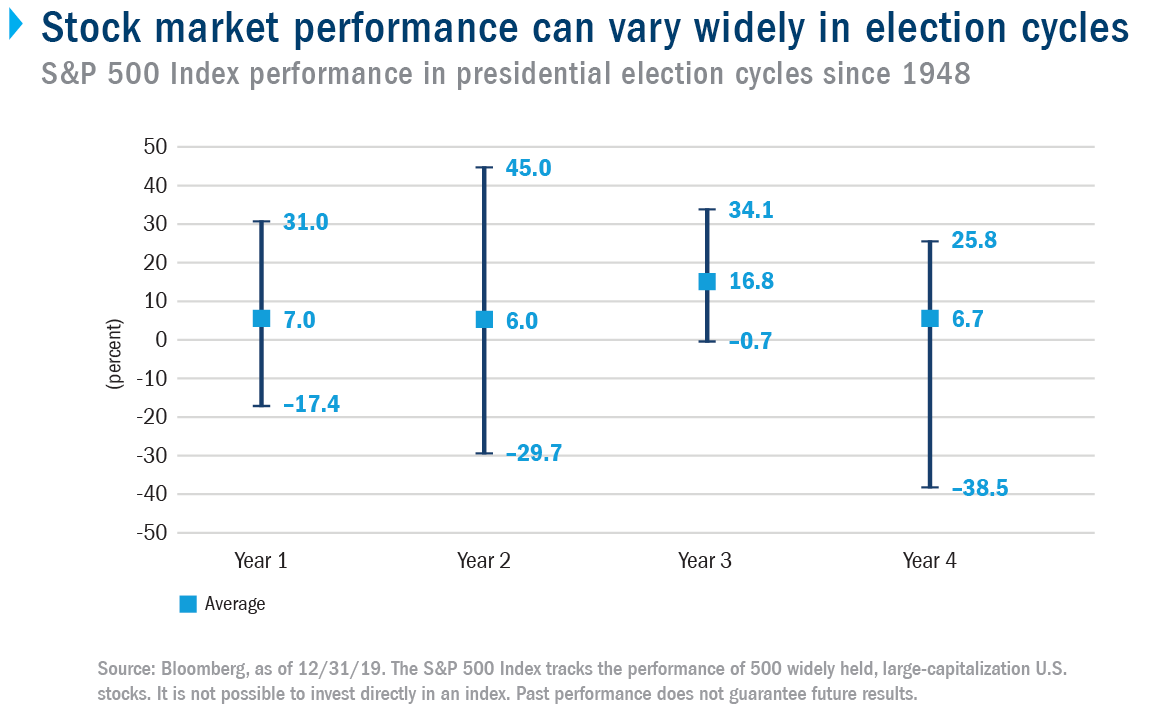 Stocks tend to do the best in the year before a presidential election, as in 2019. Historically, there was only one very modest 0.7% loss in year 3 of a cycle, in 2015. The other three cycle years have seen both large gains and losses.
Year 2 (75%) and year 4 (64%) have the largest range from biggest gain to biggest loss, suggesting anything is possible in 2020 (year 4). Investors should stick to a consistent investment plan rather than taking election cycle theories too seriously.