The Agg may not be as diversified — or provide as many opportunities — as investors think.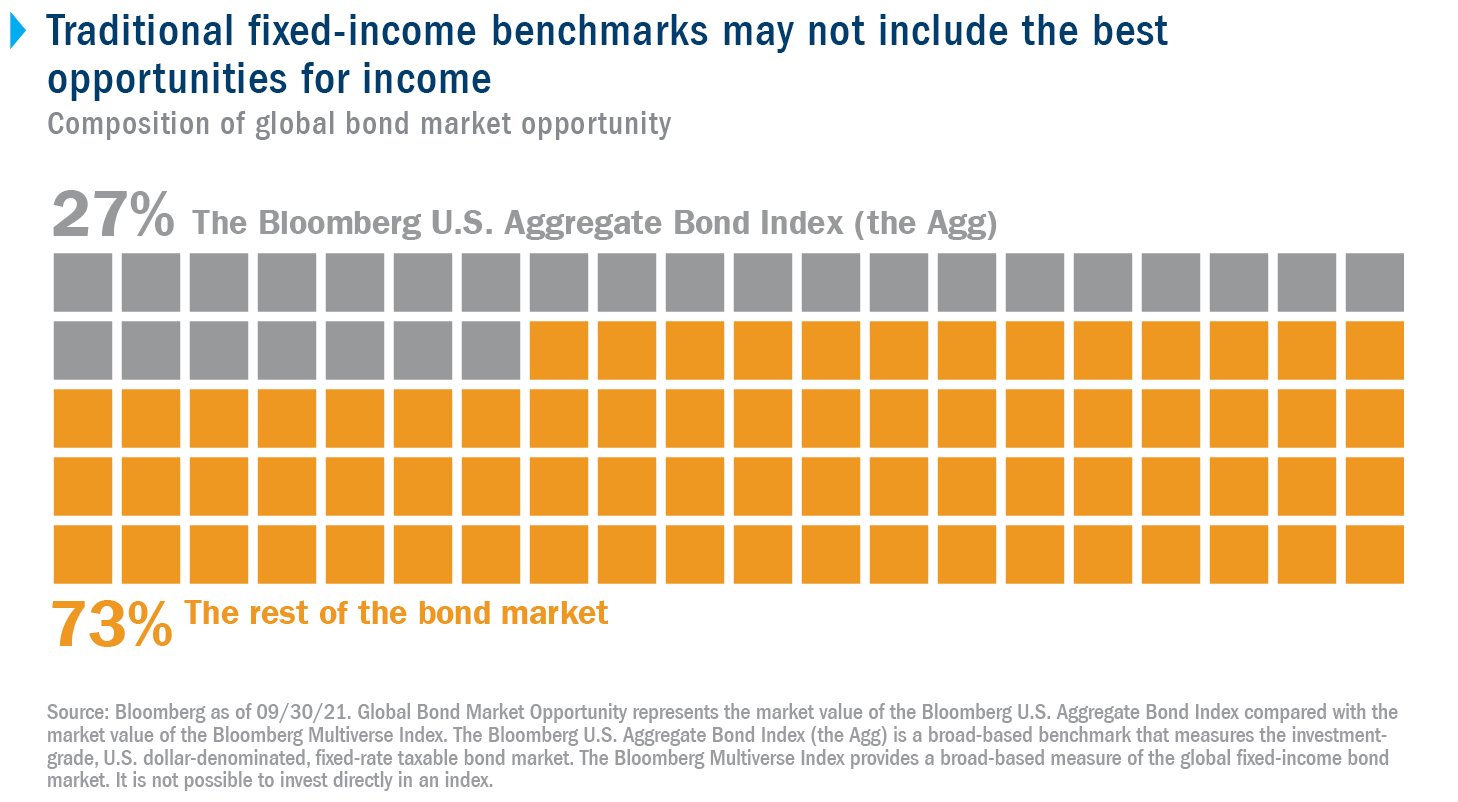 Many investors use products that track the Bloomberg U.S. Aggregate Bond Index (the Agg) as their core fixed-income allocation, but the Agg was never designed to be an investment portfolio. Just because there are thousands of securities in the Agg doesn't mean that it's well diversified across bond-market sectors.
The bond benchmark represents the largest issuers of debt. It may not necessarily represent the best opportunities for fixed-income investors. In fact, the Agg represents less than 30% of the global bond market's value.
With the potential for higher interest rates, sourcing income while managing volatility will become increasingly important to fixed-income investors. Going forward, it will likely require a much more diversified investing approach than a narrow (or one-size-fits-all) benchmark strategy.
Download this article as a PDF