The attractiveness of securitized fixed-income rises on the relative strength of consumers.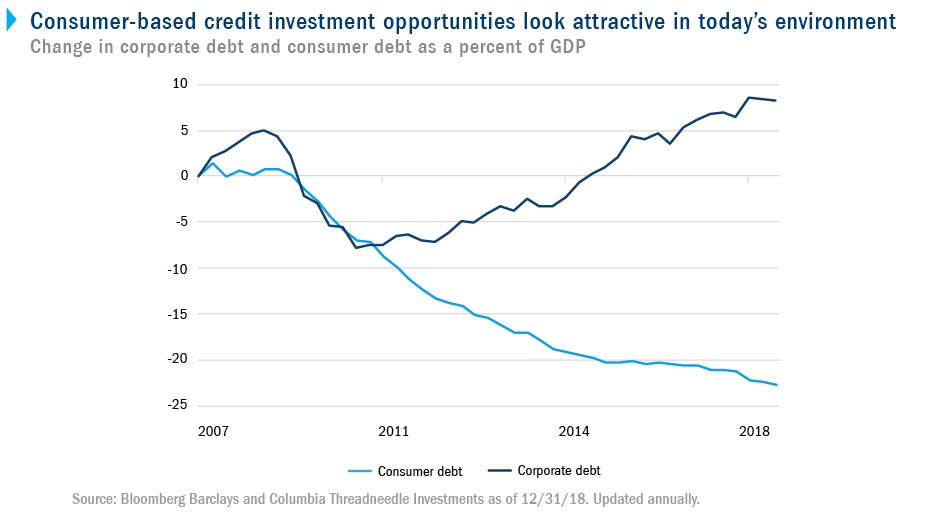 Consumers have much less debt as a share of GDP than they did prior to the financial crisis in 2008. One cause is the strong job market. Another is that regulation has made it harder to get financing and refinancing as rates have fallen — which forces consumers into mortgage payments that better align with their income levels.
The $10 trillion securitized fixed-income investable universe includes several consumer-based sectors, such as agency and nonagency mortgage-backed securities. Active management can help avoid less attractive areas of this market, such as subprime auto loans.