Being flexible can allow you to respond to changes in the fixed-income market.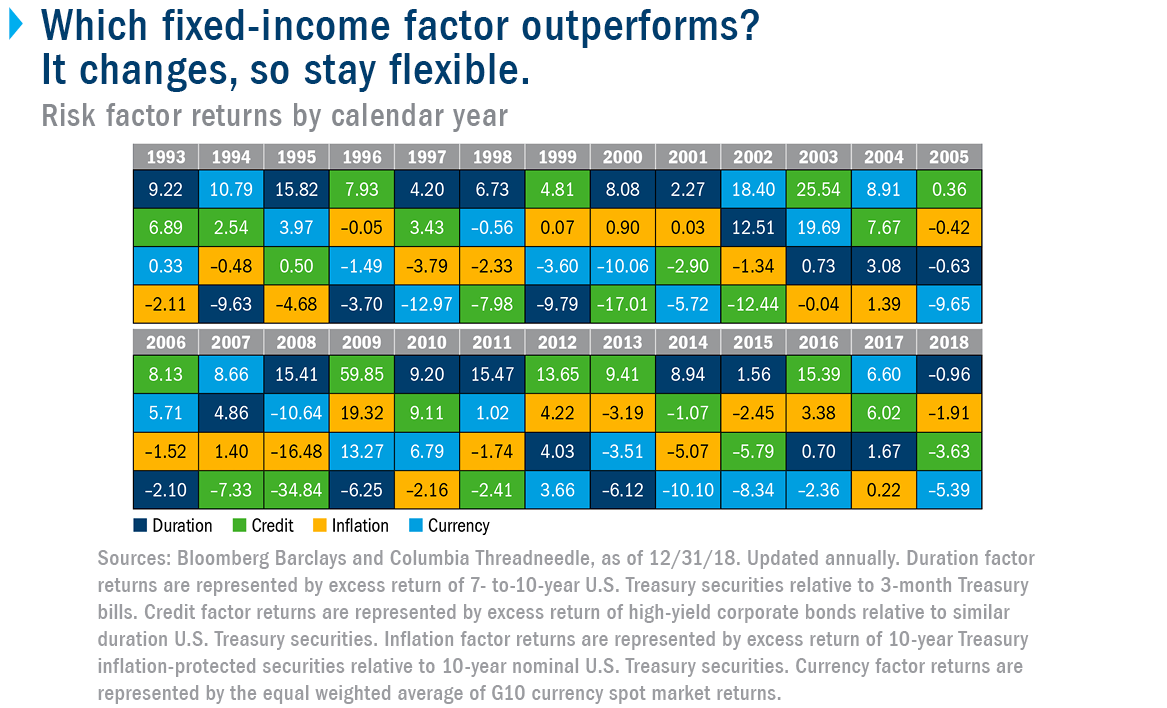 Interest rates (i.e., duration) are just one part of fixed-income investing. There are four risk factors that create opportunity in fixed income: duration, credit, inflation and currency.
These risk factors aren't highly correlated. Investors don't need to be in or out of the bond market completely — a flexible approach can adjust to changing opportunities.