Chart: Equities are rallying. But fewer stocks are driving recovery
[ "Blog: Latest Insights" ]
[ "Equity", "Grow Assets" ]
While it's true that equities have performed well, our latest chart shows that a small percentage of stocks lead the charge.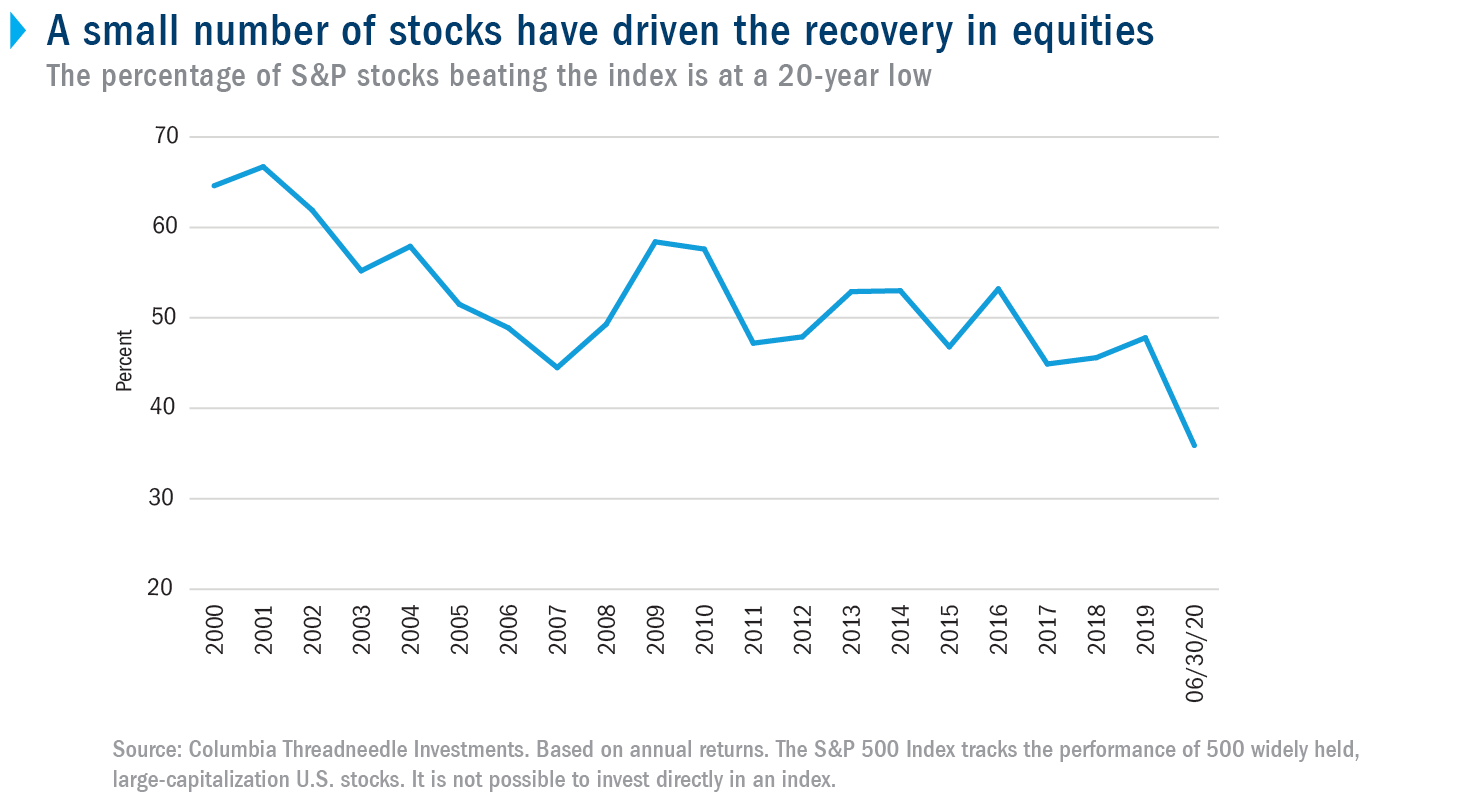 The rally in equities since March has been impressive, but it's been driven by a small number of stocks.
Finding companies that can outperform becomes an even more valuable skill in narrow markets like we're seeing now.
A purely passive approach could expose portfolios to a large number of stocks that are underperforming the index as a whole.