Emerging markets are growing at a rapid pace. But moving in and out of the market can dramatically reduce your returns over time.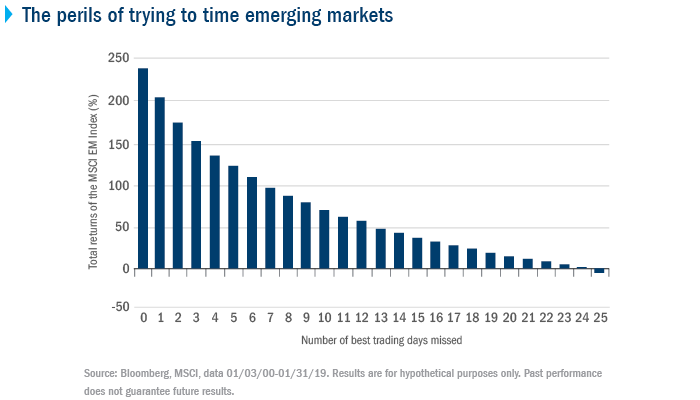 Emerging markets can offer superior growth, but high volatility. Emerging markets' GDP is now the largest portion of global GDP, and it's growing rapidly — more than 2.5x the growth rate in developed markets (excluding the U.S.).1 But with this high growth comes high stock market volatility.
Volatility may cause investors to try to "time" investments in emerging markets. But missing just a few of the best performing trading days can be costly. From January 2000 through January 2019, the total return for the MSCI EM Index was 235%.2 If you miss just the five best trading days in that period (out of 4,980 total trading days), the total return is almost halved to 122%. Miss the 24 best days, and the total return drops below zero.