Our latest chart illustrates why having a strategy to mitigate portfolio drawdowns is important.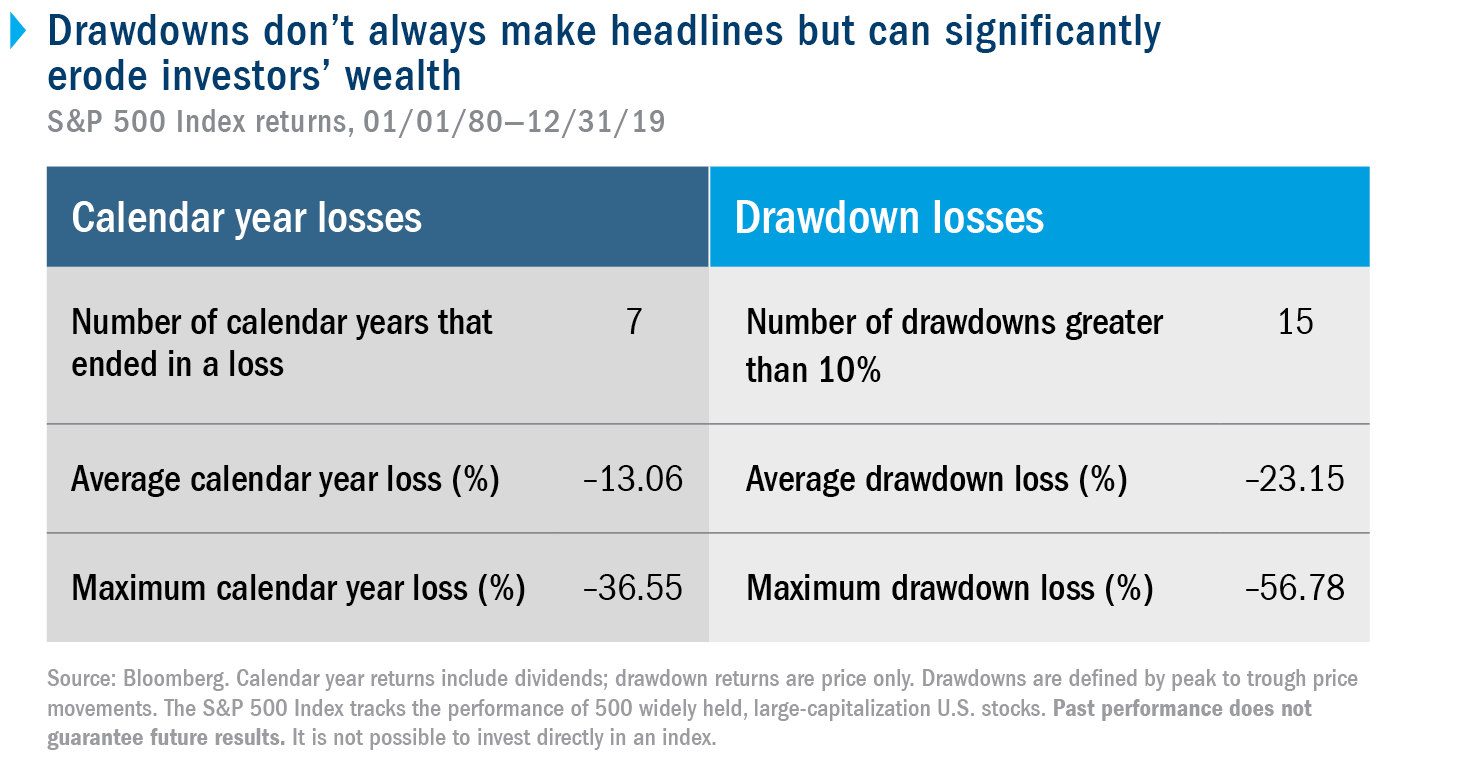 Annual returns get headlines, but investors may not appreciate the frequency of portfolio drawdowns — a peak to trough decline in the value of an investment that can significantly erode wealth.

Drawdowns rarely align with widely used calendar-year market returns and may include up and down market movements that obscure a longer term negative trend.
From 1980 through 2019, there were only seven calendar years in which the S&P 500 Index posted a negative return. But within that period, there were 15 drawdowns of 10% or more.

The frequency of drawdowns suggests that a key component of a successful long-term investment strategy would be a systematic approach to determine exposure to riskier assets under varying market conditions.