Sustained inflation is unlikely, but it's important to keep track of certain structural and economic factors over the next 12 to 24 months.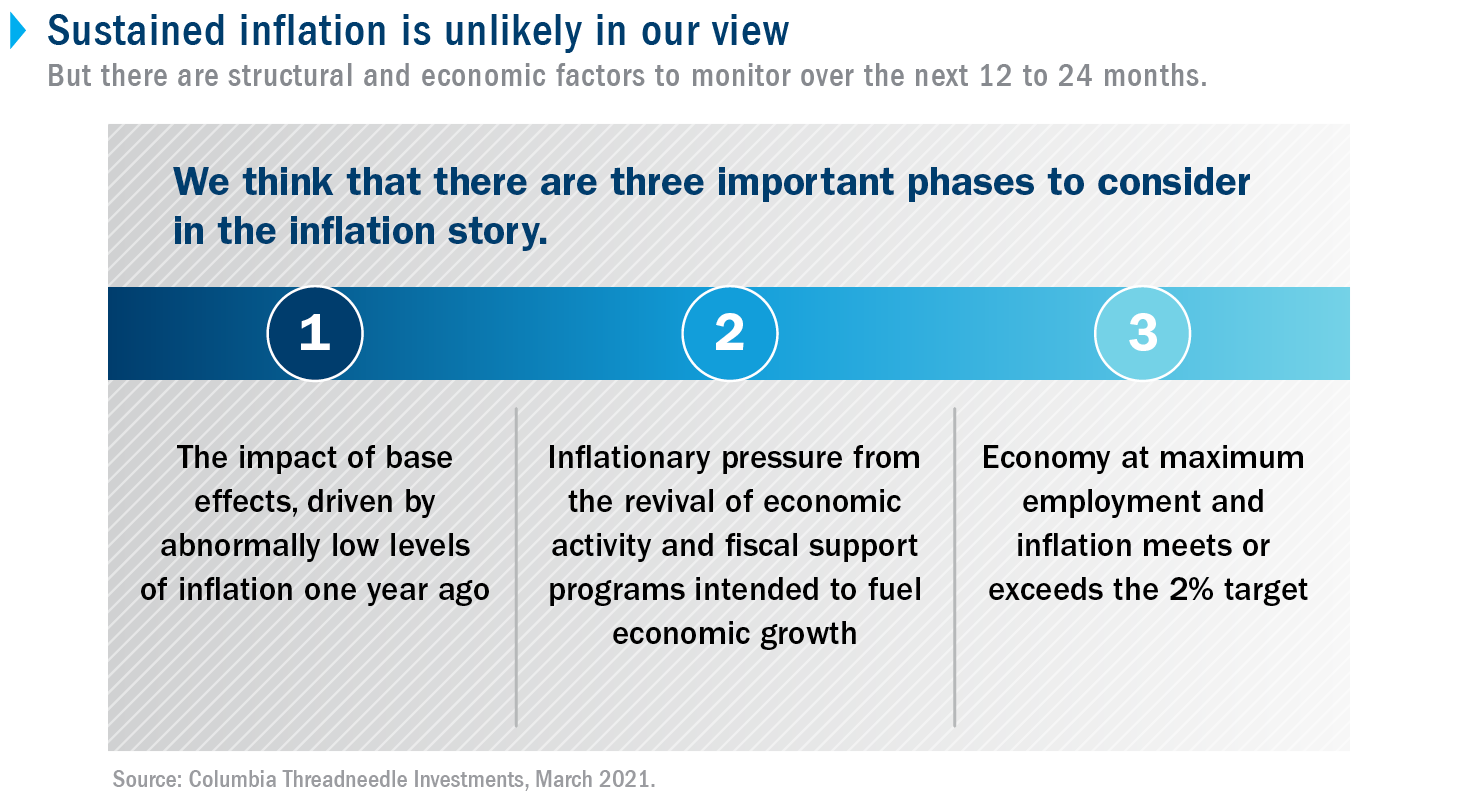 As we emerge from COVID-19 lockdowns, the U.S. appears poised for a period of high growth. And along with rising GDP prospects, inflation hawks have begun sounding alarms. While we agree that the potential for rising inflation is something to take seriously, the inflation story is not so simple — partly because the Federal Reserve has been clear that its reaction to inflationary pressures will be different this time.
Near term, inflation will most likely be transient rather than persistent. But this doesn't mean the pressures will be any less real for markets and investors as the economy recovers. Longer term, the Fed's new mandate, which implies it will be more tolerant of inflation, could help smooth the economic ride and settle the market's nerves. Only time — and the data — will tell if it does. Until then, keep an eye on inflation, but don't let it dominate your view.
Download this paper for more details