With a high P/E premium on international growth stocks, it's time to take a closer look at value.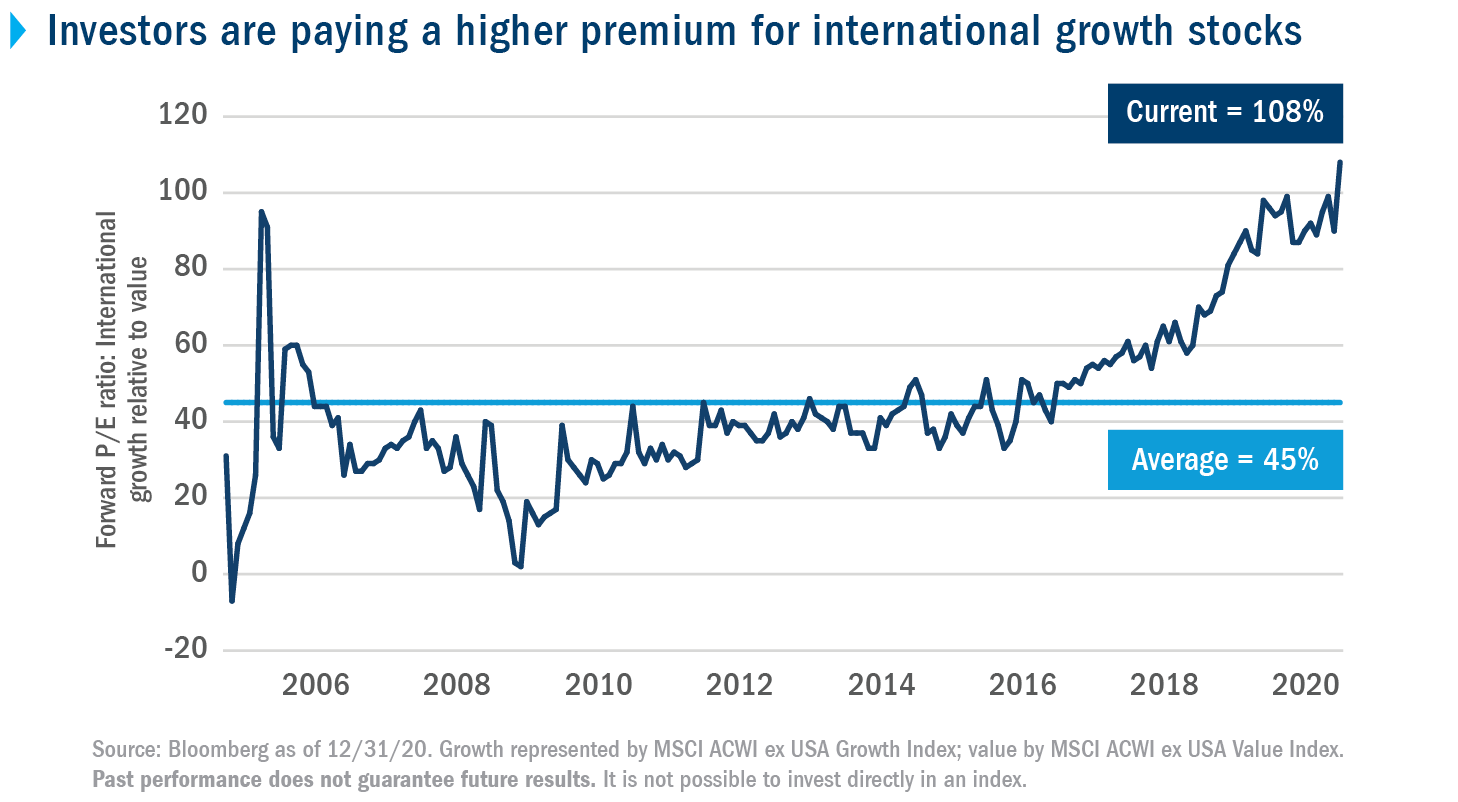 The current P/E premium for international growth vs. value stocks is well above the historical average and the highest it's been in 15 years.
Rebalance portfolios with purpose. After a long period of growth leading value, now may be a smart time to diversify your equity exposure with value stocks, particularly on the international side.