Chart: Consider diversification, no matter where markets stand
[ "Blog: Latest Insights" ]
[ "Market Technicals & Volatility", "Multi-Asset" ]
There are times when diversification may not seem to work, but history — and our latest chart — shows it's important to stay diversified over the long term.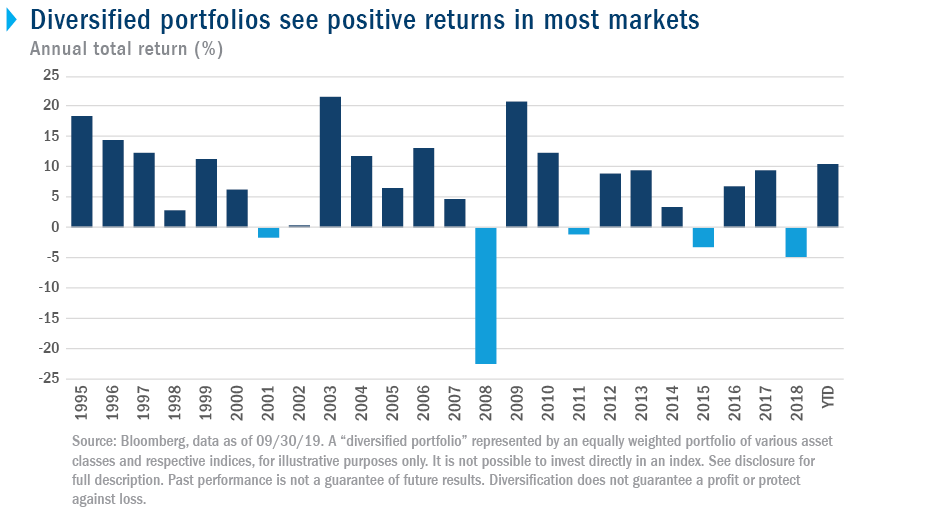 When the stock market is going straight up, as it did for the first three quarters of 2018, diversified portfolios don't seem to work. It was the worst year since 2008 to have an equally weighted diversified portfolio. There have only been four years since 1998 where these types of portfolios saw negative returns.
But when markets change, the benefits of diversification kick in — potentially mitigating portfolio losses. For 2019 year-to-date, diversified portfolios returned a positive 9.8%. Since no one can predict market movements, diversification is always a good idea.