Successful vaccine development and policy support helped fuel the recovery across asset classes.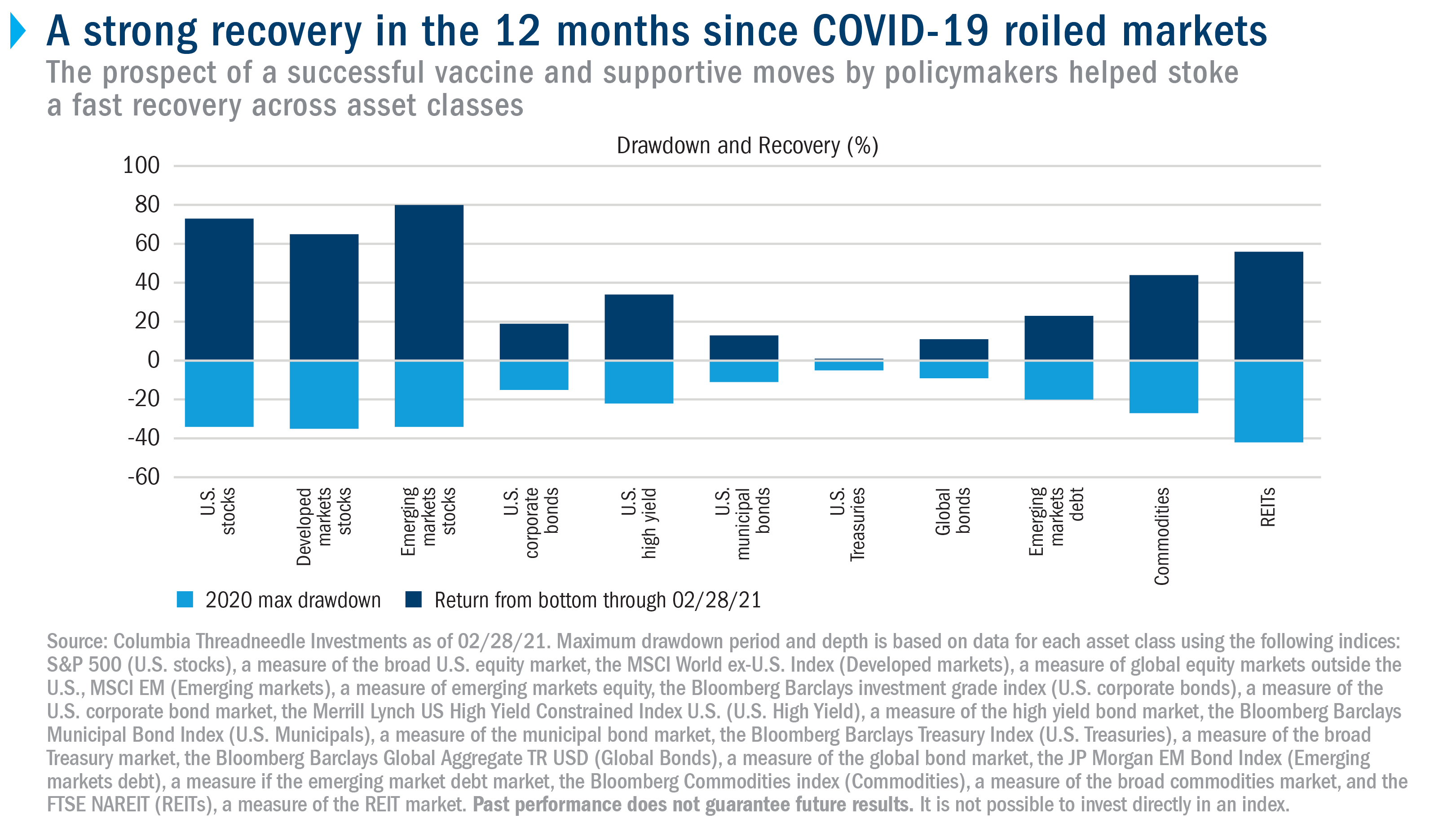 There are benefits to staying invested through short-term volatility. After considerable drawdowns driven by the onset of the COVID-19 pandemic, markets have seen a rapid recovery. Investors are looking ahead to growth as economies begin to reopen.
Within a rising market, cyclical stocks have begun to outperform secular growth companies. We expect this trend to continue.