Chart: What to expect from a "u-shaped" recovery
[ "Blog: Latest Insights" ]
[ "Macroeconomics", "Market Technicals & Volatility" ]
The U.S. economic recovery depends on how quickly the rate of the coronavirus can be controlled. This chart-on-the-go illustrates how we could get there.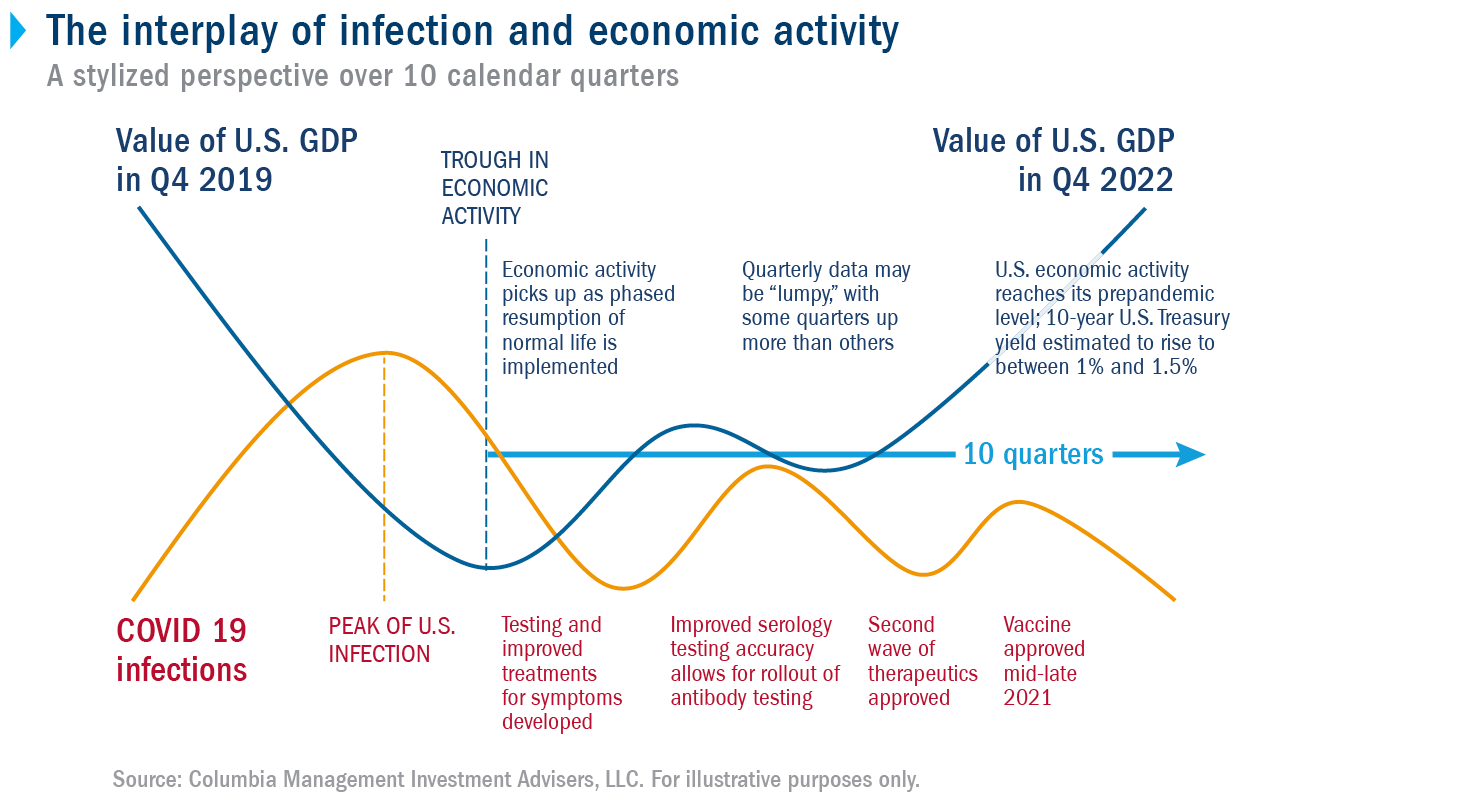 Controlling the rate of infection will be the chief determinant of economic recovery.

We currently expect a "u-shaped" recovery, meaning that it will take 10 calendar quarters for the U.S. to get back to prior levels of activity. Until a vaccine is widely available, possibly in fall 2021, we may see one or more localized rebounds of COVID-19 infections. But each subsequent peak should be more muted due to increased immunity, better testing capacity, more experience with social distancing and new therapies.